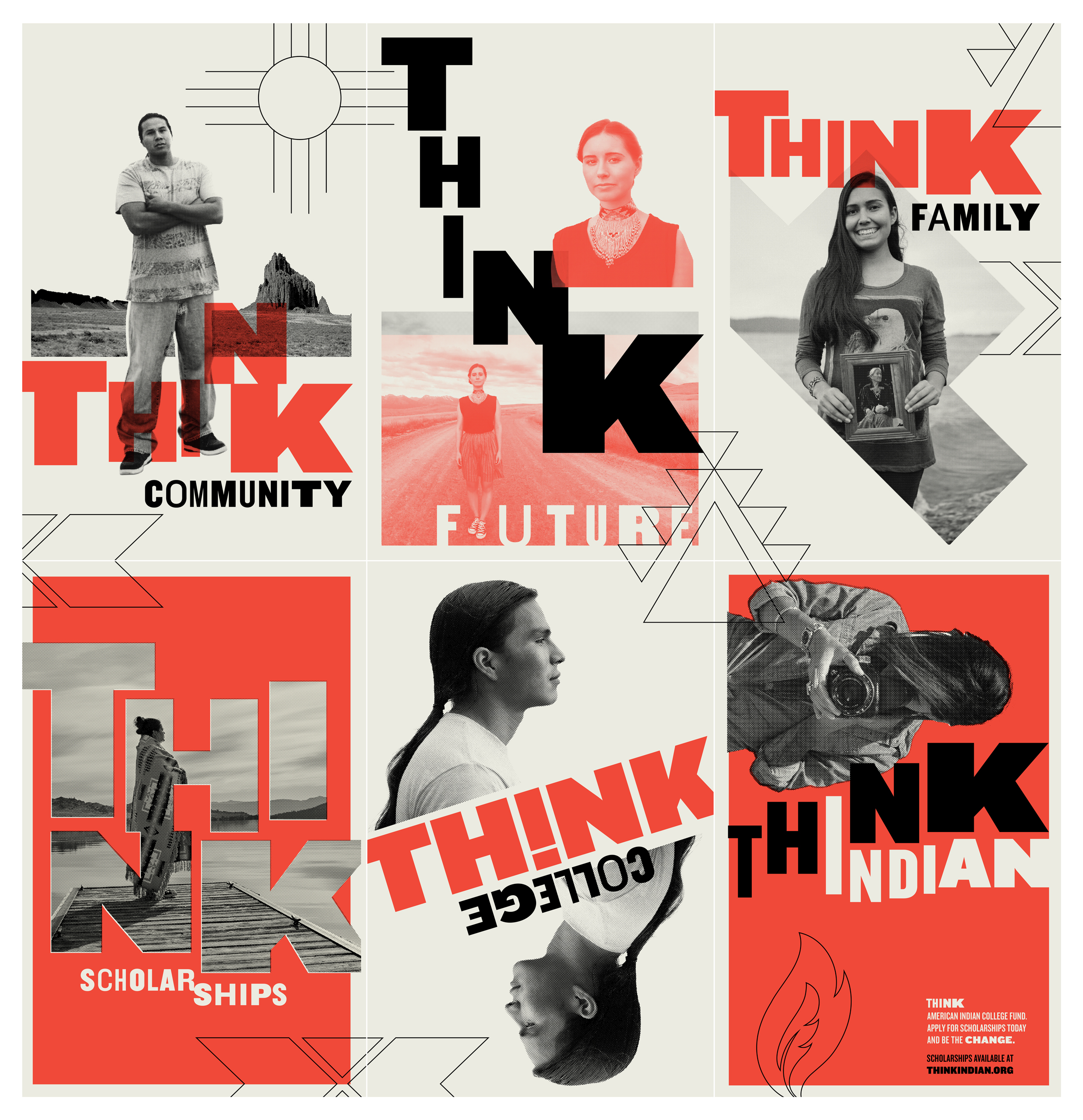 The American Indian College Fund's "Think Indian" Community Awareness program awarded seven non-profit, accredited colleges and universities with $2,500 grants to promote the vibrancy of Native American students, scholarship and communities.
"Think Indian" was originally created in 2009 as a public awareness campaign to promote the American Indian College Fund and the contributions Native American scholars make to our world. The "Think Indian" campaign was renewed in 2018 to promote the American Indian College Fund's scholarship and support programs for Native students. The "Think Indian" Community Awareness Grants will support specific efforts of Native-serving colleges and universities, helping them better raise awareness and connect with students and tribal communities.
The following seven higher institutions were awarded grants under the program:
Idaho State University (ISU) – ISU will hold its Bengal Warrior Bootcamp July 25-26, 2019, engaging students in physical and educational challenges. Participants from the Shoshone-Bannock Tribal community will participate in two days of college prep workshops and obstacle course drills to prepare them for the future.
Redlands University – Redlands' Native Student Programs will bring students and community members together this summer to create a mural to inspire Native people to seek higher education. Prospective students will write essays about what it means to "Think Indian" and share their thoughts at a ceremony unveiling this art project.
College of Menominee Nation (CMN) – CMN will reach out to the thousands of attendees of the Menominee Pageant at their annual powwow contest. They will highlight profiles of exceptional Native students and scholarship opportunities in the Pageant program and distribute "Think Indian" pageant shirts to further raise awareness.
George Washington University (GWU) – GWU's Center for Indigenous Politics and Policy will create an indigenous guide to D.C., including a walking tour map and associated mobile application. The guide will highlight sites of importance to Native people throughout our Nation's capital. GWU will raise general awareness of the tool and incorporate it into their pre-college preparatory program for Native students.
Leech Lake Tribal College (LLTC) – LLTC will implement a multi-platform promotion of the college and scholarship opportunities throughout the summer, inviting prospective students to "Think Indian: Come Find Your Place." Using targeting info from a community needs survey, they will launch social media posts, flyers, advertisements and banners – creating new content to better reach their audience.
New Mexico State University (NMSU) – NMSU hosts a Dreamkeepers Summer Enrichment Program June 16-28, 2019, for Native American high school students in New Mexico. Student participants will create a landmark mural in Las Cruces, celebrating Native American vibrancy and resiliency. And Native hip-hop artist Tall Paul will deliver an inspirational speech and perform a free concert for their community.
White Earth Tribal and Community College (WETCC) – WETCC will host a Boarding School Awareness Campaign and Healing Event in August to educate and provide a space where Native Americans of all generations can recover from the brutal effects of colonization. WETCC will create a traveling art exhibit, communicating the timeline of boarding schools' impact – and will host a healing ceremony with a meal and a screening of Iron Horse, a documentary about boarding schools.
About the American Indian College Fund—Founded in 1989, the American Indian College Fund has been the nation's largest charity supporting Native higher education for 30 years. The College Fund believes "Education is the answer" and provided 5,896 scholarships last year totaling $7.65 million to American Indian students, with more than 131,000 scholarships and community support totaling over $200 million since its inception. The College Fund also supports a variety of academic and support programs at the nation's 35 accredited tribal colleges and universities, which are located on or near Indian reservations, ensuring students have the tools to graduate and succeed in their careers. The College Fund consistently receives top ratings from independent charity evaluators and is one of the nation's top 100 charities named to the Better Business Bureau's Wise Giving Alliance. For more information about the American Indian College Fund, please visit www.collegefund.org.