This is a unique moment in our world's history – what we do today matters. In the midst of a global health crisis, Native communities are continuing to be disproportionately affected with the highest mortality rate of any other group in the country. During this time of struggle, we are supporting our communities, most particularly our college students, at they continue to experience the devastating effects of COVID-19 and the ongoing challenges it creates in their journey to complete their education.
A Conversation With Our Students
Get to know some of the students whose lives you are changing.
We understand our challenges and know what is needed to address them. We are the generation that will fuse western knowledge and tools with our cultural traditions and practices to build stronger, healthier, safer communities. We will also resolve the disconnect between tribal communities and the US government and re-establish our independence and sovereignty. We will use our knowledge to protect and manage our natural resources to create sufficient food, water and housing for our communities. We are pursuing degrees that will empower us to strengthen economic development and financial security. We will also lead the way in strengthening and updating our educational and healthcare systems. We will be less vulnerable as people and communities in the face of health crises and natural disasters.
Know Us and Stand With Us
Charting Your Path to Supporting Native Communities
 What we do today matters, and your action today will make a difference both in one student's life, but also in an entire community and for generations to come. You will be the foundation behind the next generation of teachers, doctors, nurses, engineers, lawyers and leaders – all working to build stronger, healthier Native communities. 
Click on the icons below to donate today.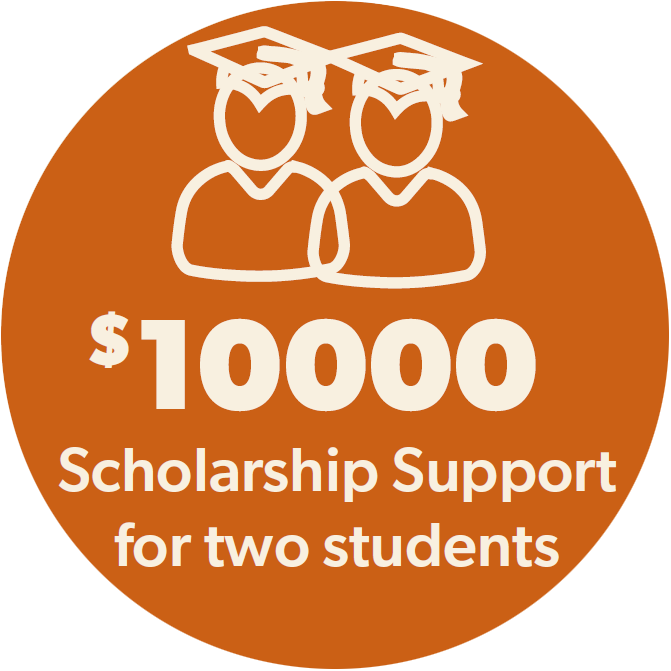 $10,000
Scholarship Support for two students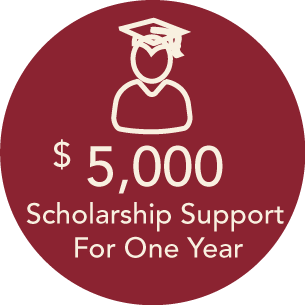 $5,000
Scholarship Support For One Year
$1,400
Books And Supplies For One Year
$375
Single College Course
$150
One Semesters Lab Fee
$125
One College Credit Hour

Change Begins With You
You can create a moment – and what we do in this moment matters, as it can pave the way for lasting change. The more eyes and ears we have on the injustices prevalent in Native communities, the more successful we will be in inspiring changes that result in healthier, stronger, safer Native communities. Your contributions, both in increasing awareness around the issues as well as inspiring financial support, are the beginning of a life-changing experience for a student, who will in turn touch and change the lives of an entire community.
There are many ways you can support Native students – raise money on Facebook or GoFundMe, plan a virtual dog walk, food demonstration or picnic in the park.

Partners Make Us Stronger
Students and communities alike benefit from the rich relationships we have with our corporate partners. Not only do these partnerships provide much needed financial support, they may also include internship opportunities, mentoring, student convenings and more.
We are grateful to our partners for amplifying Native voices and supporting the dreams of Native scholars.
The Time Is Now
Right now, 42% of Native Americans are 24 years old or younger. Increasing our investment in education in this moment in time will change lives by creating more doctors, lawyers, educators, healthcare workers, engineers and scientists. A diverse, balanced workforce ensures stronger, healthier, sustainable Native communities.
Other Ways to Stand With Native Students