Natives Count!
Become an Advocate for Native Education and Issues that Impact Our Communities
Statements on Affirmative Action
The American Indian College Fund is honored by the ongoing public support of our mission and work.
Michelle Obama referenced us as one of the organizations that has long advocated for equity and fairness in higher education. Read about her own academic journey and the importance of affirmative action.
BeyGOOD, the public charity foundation founded by Beyonce Knowles-Carter, encourages supporting students and organizations that advocate on behalf of students.

National Native Scholarship Providers Statement on Affirmative Action
The four organizations that comprise the National Native Scholarships Providers (the American Indian College Fund, the American Indian Science and Engineering Society, the Cobell Scholarship Program administered by Indigenous Education, Inc., and Native Forward Scholars Fund) are disheartened by the June 29th Supreme Court ruling on affirmative action and the potential impact it may have on our scholars.
The American Indian College Fund is celebrating Native American Heritage Month by hosting two free, online book and author events featuring Indigenous authors.
read more
National Indian Education Association | Hill Week 2023
The Time is NOW
March 10, 2023
This week has been informational, inspirational, and incredible. The gathering of so many passionate and experienced leaders has generated the momentum we need to go out there and make real and lasting change in our communities. We are the solution to the issues facing Native students, and together we will create Native learning systems that maximize the potential of every brilliant Native youth.
Together we will build Tribal Education Capacity. We will revitalize Native languages. We will recruit, train, and retain Native educators. We will build Native pathways for all our children to guide them from cradle to career. We will ensure Data Sovereignty for Native knowledge and resources. And we will create learning communities that serve the Whole Child.
Together we will advocate within our communities and for our communities to secure the resources and support necessary advance comprehensive, culture-based educational opportunities for American Indians, Alaska Natives, and Native Hawaiians.
The time is NOW. The responsibility is ours. Together we will champion Education Sovereignty until it becomes the standard that defines every Native community. It begins with us.

The National Indian Education Association is committed to empowering Native communities to nurture the strengths, resilience, and intelligence of our Native youth. NIEA engages Native leaders, educators, federal, state, and Tribal partners to advance self-determination and learning opportunities for American Indian, Alaska Native, and Native Hawaiian children. NIEA's direct advocacy has led to more than 50 years of legislative successes in education policy, as well as improving the schools and learning systems serving Native students, their families, and the wider community. During Hill Week 2023 our members and our partners will join with NIEA staff to advocate for the priorities of Native students and Native communities across the nation, emphasizing the importance of education sovereignty across the federal government.
Conservation News from the Biden Administration
President Establishes New National Monuments in Nevada and Texas; Directs Secretary of Commerce to Consider Expanding Protections for Pacific Remote Islands Which Would Reach Goal of Conserving 30% of U.S. Ocean by 2030
March 21,2023: At the White House Conservation in Action Summit today, President Biden will announce major new actions to conserve and restore lands and waters across the nation, including by establishing Avi Kwa Ame National Monument in Nevada and Castner Range National Monument in Texas. The President will also direct the Secretary of Commerce to consider exercising her authority to protect all U.S. waters around the Pacific Remote Islands. These new commitments build on President Biden's historic climate and environmental record, including delivering on the most ambitious land and water conservation agenda in American history.  
More about Biden's conservation initiatives and action to conserve and restore America's land and waters, and the $100 Tribal Conservation Pledge taken by Native Americans in Philanthropy, in collaboration with Biodiversity Funders Group and 15 philanthropies. 
ICWA is Under Attack | Live Coverage This Wednesday on NDN Live
The Indian Child Welfare Act
 (ICWA) is currently under attack in the federal lawsuit 
Brackeen v Haaland
 (2021)
 set to be heard by the Supreme Court starting this Wednesday, November 9. This case puts the future of Indigenous children, American Indian lands, and Tribal sovereignty at risk.
To shed light on this critical moment as it unfolds, NDN Collective will be LIVE on the ground in Washington, DC on Wednesday. Tune in and join the livestream on NDN Collective's Facebook, Twitter, and Youtube channels at 10am MT/11am CT/12pm ET, and hear from ICWA advocates, attorneys, and more on this groundbreaking case.
Also leading up to this consequential case, Lorenzo Serna, NDN Collective Director of Tactical Media, hosted an NDN Live conversation on October 27 with Rebecca Nagle– Cherokee journalist, and host and producer of the podcast This Land. On the second season of This Land, Nagle highlights an in-depth investigation into Brackeen v. Haaland and the potential impacts of the case.
The Indian Child Welfare Act (ICWA) was passed in 1978 as a federal law that set standards for the removal and out-of-home placement for Indigenous children; it protects the best interests of the child by placing them in homes that are connected to their tribes and relatives. Brackeen is challenging the constitutionality of ICWA, as it places preference for the placement of Indian children to the tribes themselves.
This Wednesday, November 9th, the Supreme Court of the United States will hear oral arguments for the Brackeen v. Haaland (2021) case.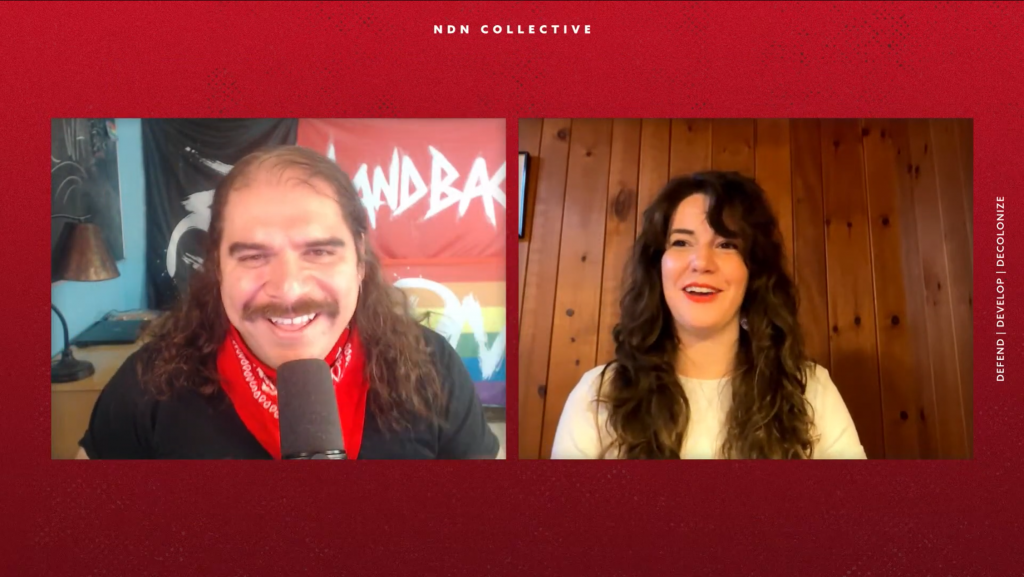 Join Us in Contacting Your Senators to Pass the Reauthorization of the Bi-Partisan Violence Against Women Act
We are joining The National Congress of American Indians (NCAI) call to action asking you to contact your Senator today to support the reauthorization of the Violence Against Women Act (VAWA).
Earlier this year the House of Representatives passed a bi-partisan VAWA Reauthorization bill (HR 1620). The Senate has not introduced a VAWA bill.
A key component of VAWA reauthorization must be reaffirming Tribal Nations' jurisdiction to prosecute non-Indians who commit crimes of sexual violence, child abuse, elder abuse, stalking, sex trafficking, and assaults against law enforcement officers in Indian Country. Since VAWA's reauthorization in 2013, Tribal Nations have successfully prosecuted non-Indian perpetrators in Indian Country, making their communities safer for American Indian and Alaska Native women, as well as the non-Indians who live among and with them.
However, Tribal Nations identified jurisdictional gaps, which continue to leave many Native victims of violence vulnerable and without access to justice. To truly modernize and strengthen VAWA, we must build on the success of the 2013 VAWA tribal provisions by closing these gaps and increasing resources available to Tribal Nations to protect their communities.
Now is the time to contact your Senators to tell them why the tribal jurisdiction provisions in the bi-partisan House VAWA bill are so important to the safety of Native women!
Text the word RESIST to 50409 or to Resistbot on iMessage or Telegram and follow the directions. Resistbot will turn your texts into a letter, and deliver it to the elected officials you choose: from your mayor to the President.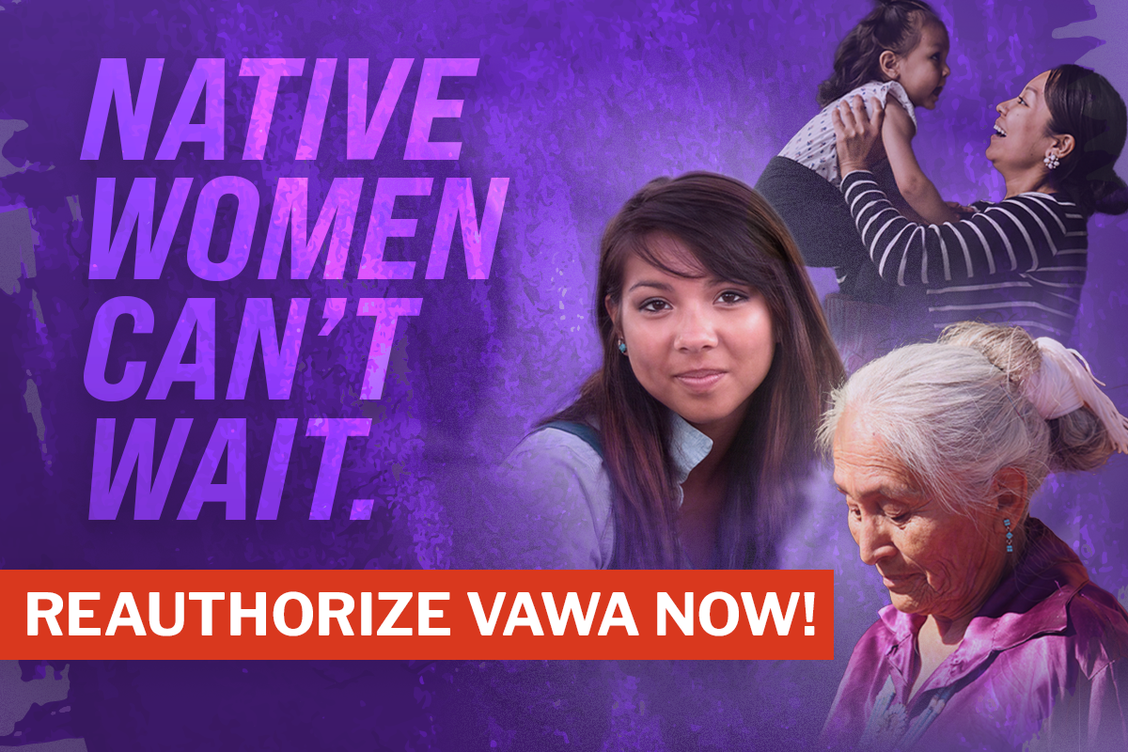 Indigenous Activism Series
Learn How to Advocate for Natives and Native Communities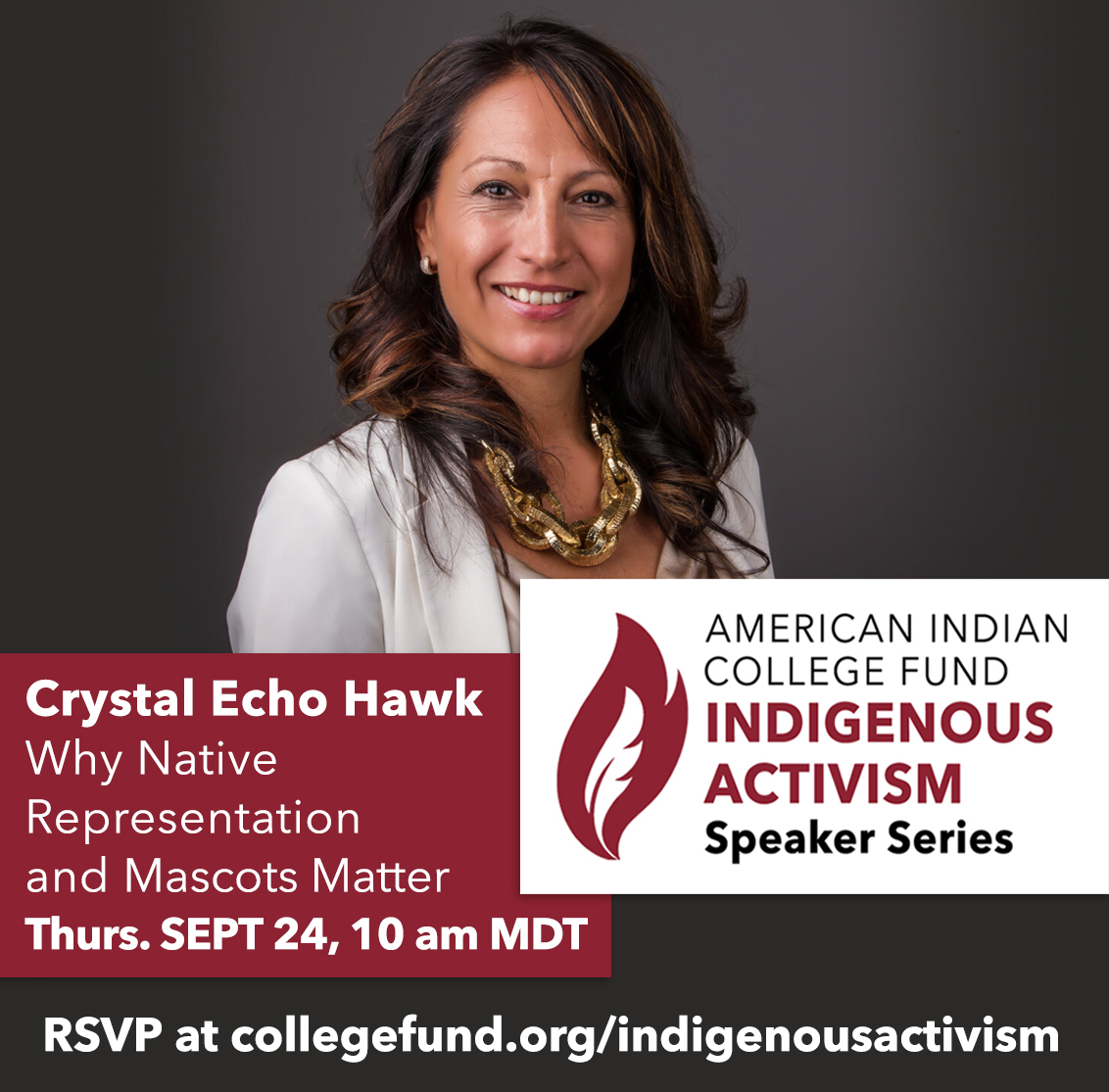 Watch our recent webinar on advocacy for issues in Indian Country:
Why Native Representation and Mascots Matter
September 24, 2020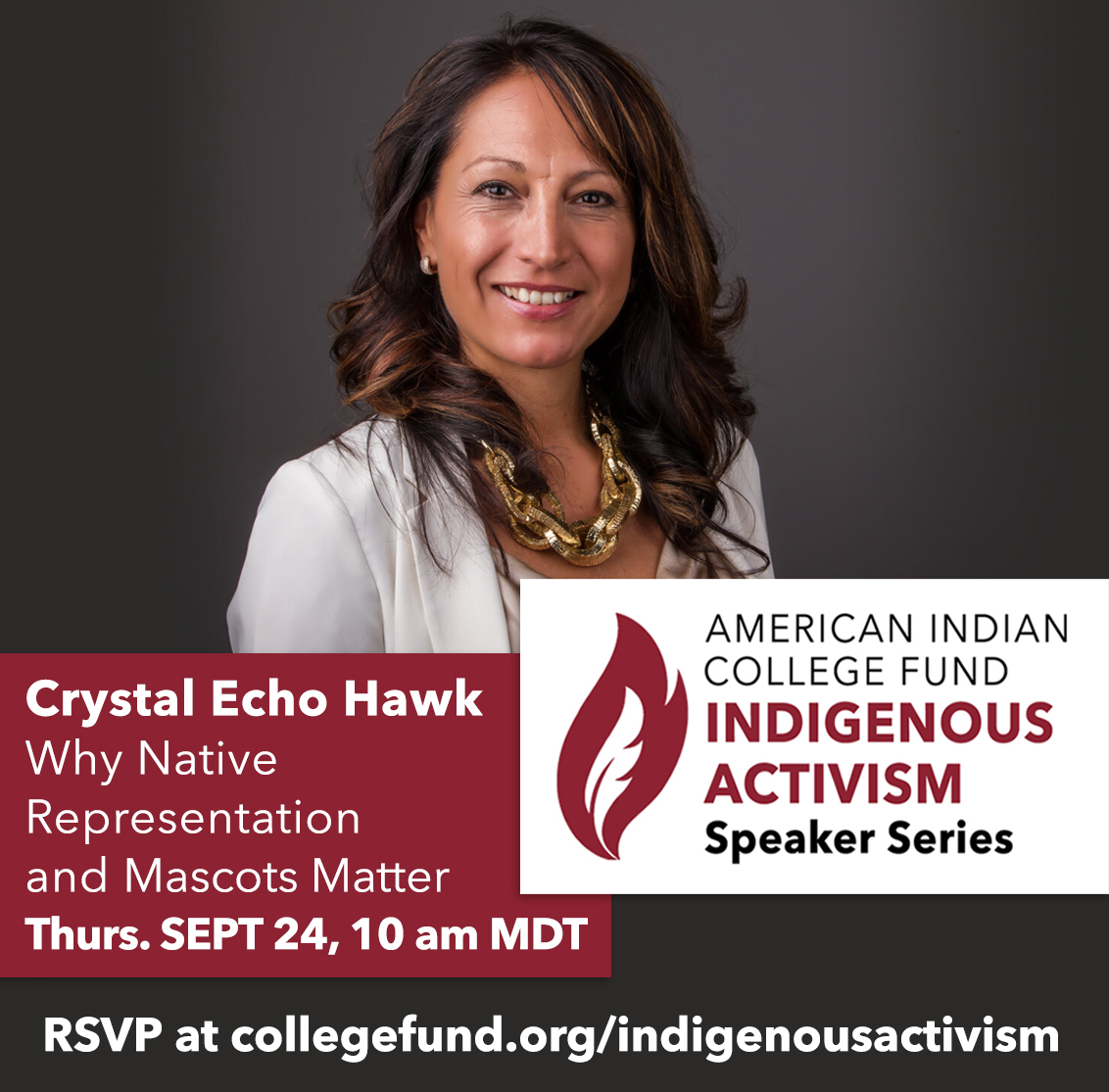 Check out our past recordings and stay up-to-date on future webinars.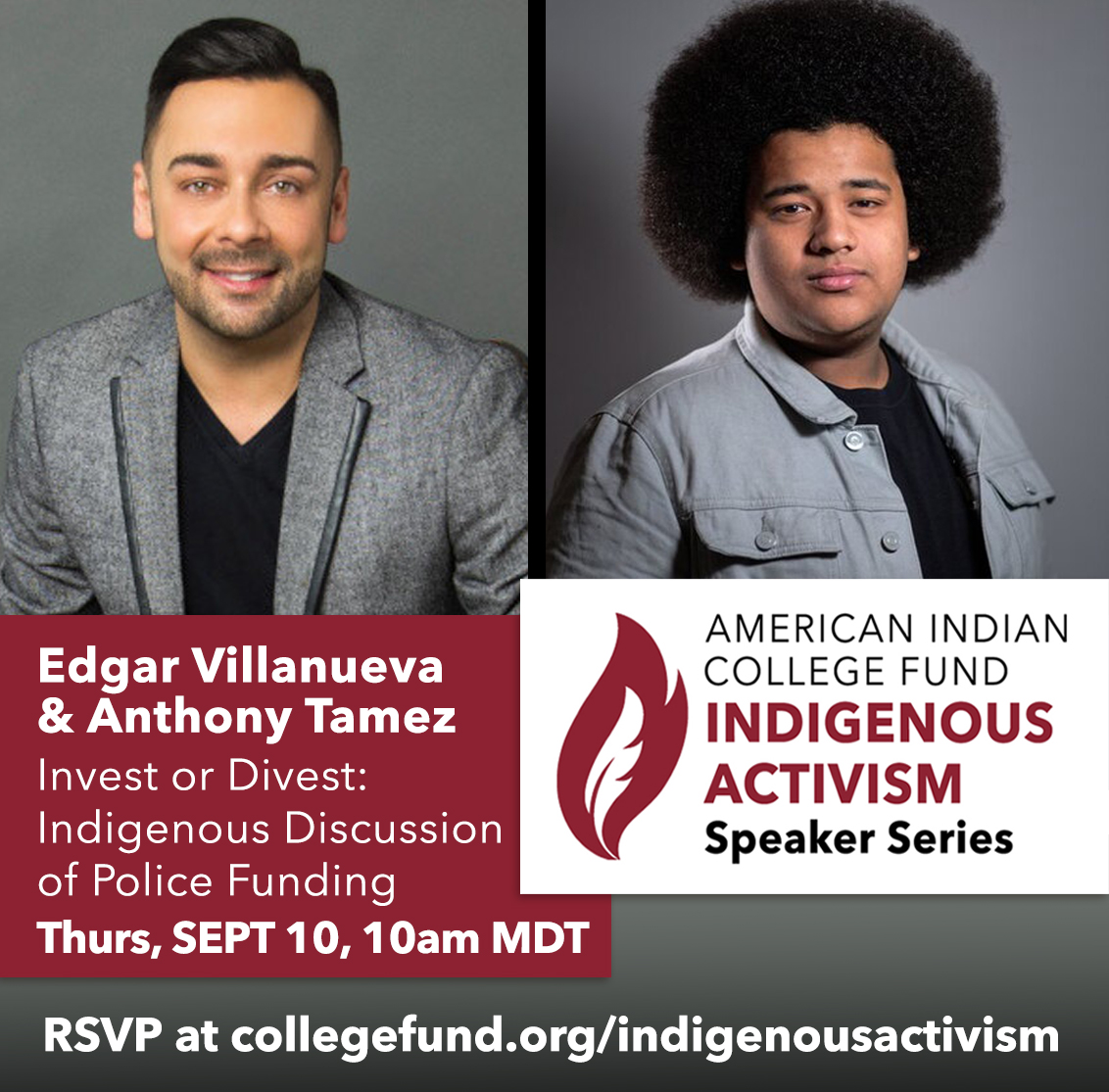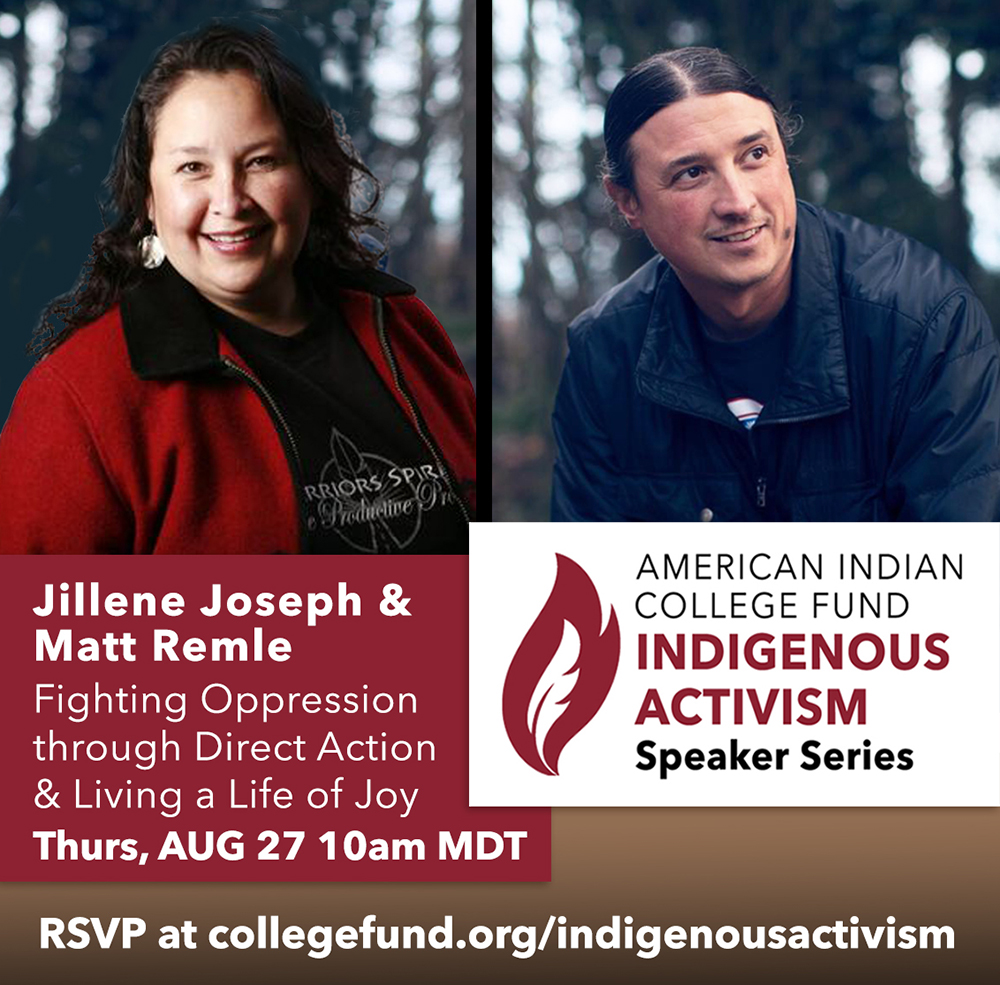 Educational Resources
The American Indian College Fund compiled a list of educational resources for those interested in building their awareness about American Indian and Alaska Native (AIAN) experiences in historical and modern times. We hope these resources, from a variety of sources, will initiate conversations on Indigenous issues in the 21st century and express how we can better support and learn from Native peoples. Explore our educational resources to learn more.