Mechelle has seen a lot as a student advisor

Mechelle (Mandan, Hidatsa, and Arikara Nation)
M.A. Indigenous Leadership, Oglala Lakota College
Mechelle is worth investing in – her passion for helping Native scholars succeed is life-changing for every student she works with.
Mechelle has been a College Fund scholar, Ambassador, and is now an Academic Support Counselor at a tribally run college in New Mexico. She started her academic journey earning an Associate degree in early childhood education and continued on to receive a bachelor's degree in elementary education followed by a master's in Indigenous Leadership. Mechelle was so profoundly impacted by the support she received during the course of her own academic journey she has dedicated her career to helping more Native students attend and succeed in college.
As an Academic Support Counselor, Mechelle has been on the front lines supporting students during the pandemic. Over the last year, she has been ready to do whatever she could to help students stay on track, even as she and her family were trying to cope with the pandemic themselves. She counsels students over the phone and online; provides Zoom orientations and tutorials; ships out backpacks with a laptop, mobile hotspot, school supplies, and snacks; and spends countless hours with students, no matter what time of the day or night, providing both personal and academic support.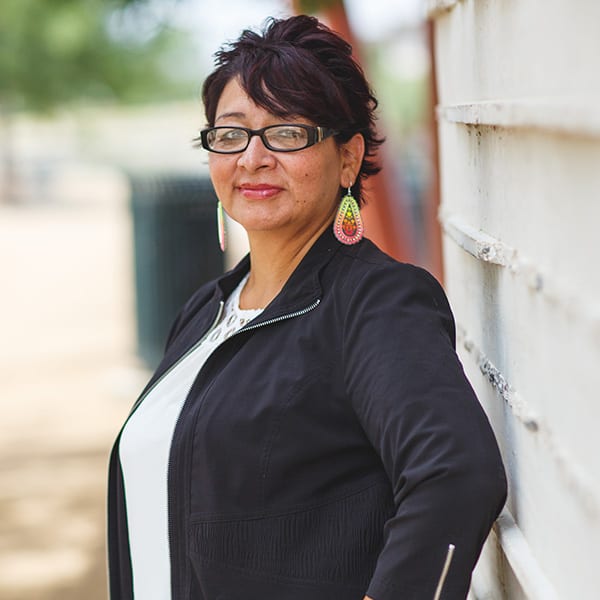 Education Is the Gift That Lasts a Lifetime
Education Is the Gift 
That Lasts a Lifetime

With more than 74% of tribal college students returning to their communities to help build safer, stronger, thriving communities, your gift will impact lives not just today, but for generations to come.
$5,000
Scholarship support 1 year
$3,800
Tuition & fees 1 year
$1,400
Books & supplies 1 year
$375
Single college course
Other
Give the gift of education
If you want to make a larger gift, please contact us.