Tori looks forward to her future

Tori (Yurok Tribe)
B.S. Neurobiology, Physiology, and Behavior, UC Davis
Tori is worth investing in – college has really inspired Tori's growth, both as a student and a Native woman, giving her space to form her own worldview including her cultural and spiritual perspectives. She's committed to learning both Yurok and Karuk languages, as she believes "language revitalization and reclamation create a way to overcome erasure and genocide, as language is a pillar of being human."
Currently a junior, she is preparing herself to tackle plastic waste, which she finds troubling. Tori grew up in a remote area in Eureka, California and was always connected to nature and the land, which fostered her passion for studying how living organisms and systems interact with and are changed by surrounding environments. Tori believes "the problem is the solution" and plans to use her education to develop a pathway to zero waste and lobbying for policy for healthier people and land.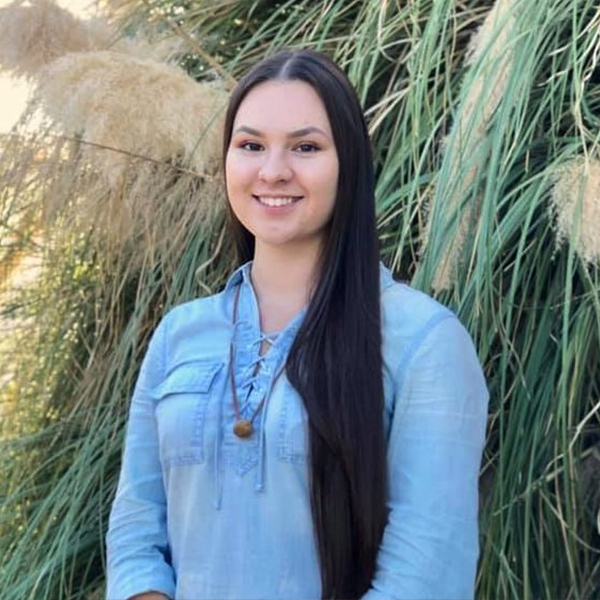 Education Is the Gift That Lasts a Lifetime
Education Is the Gift 
That Lasts a Lifetime

With more than 74% of tribal college students returning to their communities to help build safer, stronger, thriving communities, your gift will impact lives not just today, but for generations to come.
$5,000
Scholarship support 1 year
$3,800
Tuition & fees 1 year
$1,400
Books & supplies 1 year
$375
Single college course
Other
Give the gift of education
If you want to make a larger gift, please contact us.