Native American Heritage Educational Resource List
The American Indian College Fund compiled a list of educational resources for those interested in building their awareness about American Indian and Alaska Native (AIAN) experiences in historical and modern times. We hope these resources, from a variety of sources, will initiate conversations on Indigenous issues in the 21st century and express how we can better support and learn from Native peoples.
Books
The Round House by Louise Erdrich
Cheyenne Madonna by Eddie Chucalate
Ceremony by Leslie Marmon Silko
There, There by Tommy Orange
Neither Wolf nor Dog by Kent Nerbern
God is Red and Custer Died for Your Sins by Vine DeLoria Jr.
1491: New Revelations of the Americas Before Columbus by Charles C. Mann
The Inconvenient Indian by Thomas King
The Heartbeat of Wounded Knee (a National Book Award finalist) and Rez Life by David Treuer
Crazy Brave by Joy Harjo, America's National Poet Laureate
Killers of the Flower Moon by David Grann
Black Elk Speaks by Black Elk
Braiding Sweet Grass by Robin Kimmerer
A Separate Country: Postcoloniality and American Indian Nations by Elizabeth Cook-Lynn
Anti-Indianism in Modern America: A Voice from Tatekeya's Earth Nations by Elizabeth Cook-Lynn
Politics of Hallowed Ground: Wounded Knee and the Struggle for Indian Sovereignty (with Mario Gonzalez) by Elizabeth Cook-Lynn
Why I Can't Read Wallace Stegner and Other Essays: A Tribal Voice by Elizabeth Cook-Lynn
Indian Horse by Richard Wagamase
Films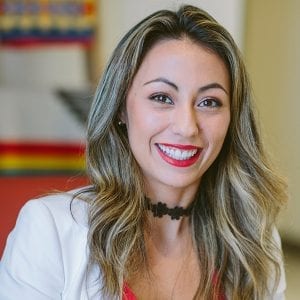 Indian Horse
Smoke Signals
Rabbit-Proof Fence
Wind River
Frozen Rivers
How the West Was Lost (PBS series)
Podcasts
Inclusivity Included podcasts
The American Indian College Fund: Changing the face of higher education—Cheryl Crazy Bull, president and CEO, and Emily White Hat, J.D., vice president of programs, of the American Indian College Fund, discuss the indigenous populations they serve, the College Fund's transformative advocacy work, and how individuals and organizations can support Native Americans. Reed Smith Global Chief Diversity Officer John Iino and Global D&I Advisor Iveliz Crespo moderate the episode.
Rethinking history through an indigenous lens–Every November, Native American Heritage Month provides a national platform for indigenous people to shed light on their communities. In the Inclusivity Included podcast by Reed Smith (named by Business Insider as one of the top podcasts addressing diversity and inclusion today) listeners can hear about the complex cultures and traditions of Indigenous communities and the often-overlooked history that continues to shape the inequities they experience today. Speakers include American Indian College Fund scholars Jacob McArthur, a member of White Earth Ojibwe Nation, and Tori McConnell, a member of the Yurok tribe. Dina Horwedel, director of public education at the American Indian College Fund also joins the students, along with hosts John Iino and Iveliz Crespo.
More Podcasts
YouTube Videos

MISCELLANEOUS