How We Handle This Moment Matters
Our Purpose
We have one unwavering purpose – increasing the number of American Indians who hold college degrees. Currently only 15% of American Indians have a college degree – less than half the national average. Every year, we empower more than 4,000 American Indian students to start and stay in school, complete their degrees and launch careers that benefit us all. We have provided 143,281 scholarships and $237.1 million to support American Indian communities. We intend to double our impact in the next five years. Join us and help a student today.
Scholarships, Programs, and Public Education
Our Progress
We're determined to help more American Indian students complete college degrees. Considering that 42% of Native Americans are 24 years old or younger, now is the time to make an incredible impact for this generation and generations to come.
We're building on a sustainable future.

Scholarships Awarded Since 1989

Years Serving American Indian Students

Distributed to Students within the Last Two Years
About Us
We are the nation's largest and highest-rated American Indian nonprofit organization changing the face of higher education today – one American Indian at a time. We provide more scholarships to American Indians than anyone else, and we're the only organization that enhances this individualized financial support by funding accredited, tribally controlled colleges and universities and contributing to programs that ensure student success — starting before the first day of preschool and continuing beyond a student's first day of their first career job.
Our Areas of Impact
As an independent organization, we provide direct and focused solutions to one of our nation's most pressing problems – educating all of our American Indian youth for success in life. With your donation, we will provide more scholarships, amplify our programs, and help more American Indian students succeed.
STUDENTS FIRST: Increasing the graduation rate
STUDENTS AT OUR CORE:
Supporting communities of learning
STUDENTS COUNT:
Amplifying the Native voice in national education conversations
STUDENTS FIRST: Increasing the graduation rate
STUDENTS FIRST:

INCREASING THE GRADUATION RATE
We envision a future where every American Indian student who starts college goes on to finish. That's how we'll grow the percentage of American Indians who hold a college degree – currently only 15%, less than half of the national average. Our scholars are moving the numbers and the world one college degree at a time, and we're right there with them every step of the way.
We embrace and enhance the entirety of learning that goes on during college. We walk alongside and invest in American Indian students through the following efforts.
Providing scholarships
Helping students secure additional support (e.g., federal financial aid)
Assisting students with scholarship and college applications
Tutoring and mentoring
Infusing Native traditions into curriculum to support students' identity building
Supporting leadership development
Offering career and employment readiness classes and workshops
Assisting students with applications and placement for internships and jobs
GIVE THE GIFT OF EDUCATION TO AN AMERICAN INDIAN STUDENT.
STUDENTS AT OUR CORE:
Supporting communities of learning
STUDENTS AT OUR CORE:

SUPPORTING COMMUNITIES OF LEARNING
We are working to foster an environment that prioritizes and prizes higher education for Native students. When we succeed, we will make higher education among American Indians the norm, rather than the exception, as it is today.
While going to college is becoming more common, learning has always been a part of Native culture. We're building upon hundreds of years of cultural and tribal traditions around learning to ensure that higher education is a top-of-mind concern in all Native communities. Each of the following efforts is part of establishing and protecting American Indians' unique path to higher education.
Emphasizing the value of education for individuals and communities
Enhancing modern learning environments with Native principles and traditions
Engaging children, their parents and communities in early childhood education
Maintaining shared spaces for community events and programs
Guiding high school students and associate degree earners to further their educations
Strengthening communities' infrastructure and technology for education
Supporting community leaders and faculty at tribally run colleges and universities
HELP SUSTAIN LEARNING ENVIRONMENTS FOR AMERICAN INDIAN STUDENTS.
STUDENTS COUNT:
Amplifying the Native voice in national education conversations
STUDENTS COUNT:

AMPLIFYING THE NATIVE VOICE IN NATIONAL EDUCATION CONVERSATIONS
We know that in order to include American Indian students in national conversations about higher education, we need to represent each of our scholars. We must make our scholars' paths to higher education better known. This requires improving the available data about American Indian student success. We track students' progress in the following ways.
Fields of study
Graduation rates
Majors and degrees pursued
Participation in leadership development programs
Representation at community colleges and mainstream, four-year universities
Representation at minority-serving institutions
Placement in internships and jobs
Access to and readiness for employment
HELP SUSTAIN LEARNING ENVIRONMENTS FOR AMERICAN INDIAN STUDENTS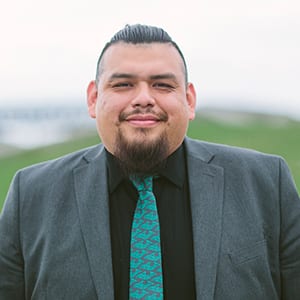 Jason
Lummi Nation
"The support from the American Indian College Fund shows me that there are people out there that genuinely care about what we're trying to do as Native American people."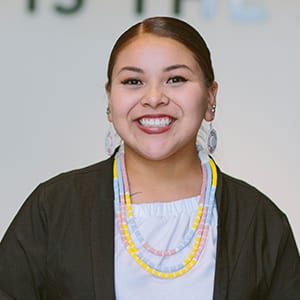 Alana
Lakota Nation
"Our very identity as a people depends on preserving our language, and I'm determined to make that happen."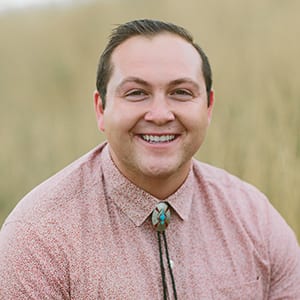 Brandon
Navajo Nation
"There's no better inspiration in the world than seeing someone like yourself achieving greatness."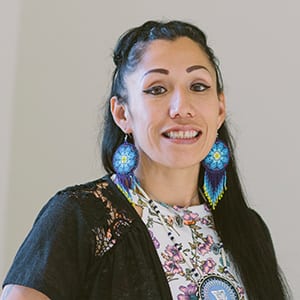 Autumn
Blackfeet Nation
"One thing I would like everyone to know about Native American students is, we are resilient and although we face a lot of struggles in our own lives, we still find ways to pick ourselves up and pursue what we set out to do."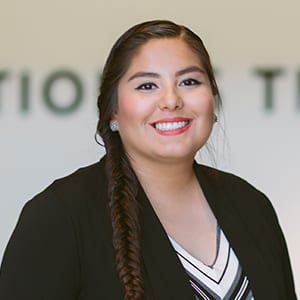 Taylor
Three Affiliated Tribes
"Earning a scholarship showed me that my parents aren't the only ones who believe in me."
Corporate and Foundation Partners
We are grateful to the many corporations that partner with us to champion American Indian students in their pursuit of college degrees. For more information on how to be a partner, please click here.
Walmart and the Walmart Foundation is proud to support the American Indian College Fund Tribal College Scholarship Program that is helping to strengthen communities and provide economic development in Indian Country by supporting life-changing opportunities for promising first-generation American Indian and Alaska Native students who seek to build a better future through education. These students are leaders in their communities and role models for their peers. We understand how important it is to support the empowerment and advancement of the United States' Indigenous Communities.
– Carol May, Walmart Foundation
The Anheuser-Busch Foundation applauds the work of the American Indian College Fund and proudly supports its Tribal Colleges Scholarship Program and Cultural Preservation Recognition Initiative. The students that benefit from the work of the College Fund have the knowledge, skills and cultural awareness to succeed in school and to serve as leaders in their communities.
– Bill Bradley, Vice President of Community Affairs
Like the American Indian College Fund, USA Funds believes that education is the key to transforming lives and communities. We support the College Fund to help ensure that American Indian students get the education and training that connect them to fulfilling careers and lives.
– Pat Roe, USA Funds Vice President, Philanthropy
At FedEx, we are passionate about helping people acquire skills and education that allow them to access opportunity. There is not a single pathway to success. We are proud to support the American Indian College Fund by providing scholarships to Native freshmen students attending tribal college.
AT&T is proud to be a long-time collaborator with the College Fund on initiatives that enhance the quality of life for Native youth and create the leaders and workforce of tomorrow. Our work with the College Fund allows us to continue to support and connect Native American communities and build a diverse pipeline of tech talent.
– Tom Brooks, Vice President of External Affairs
Our Commitment to You
The College Fund is committed to accountability.
We consistently receive top ratings from independent charity evaluators.