Tiffany Gusbeth
Vice President, Student Success Services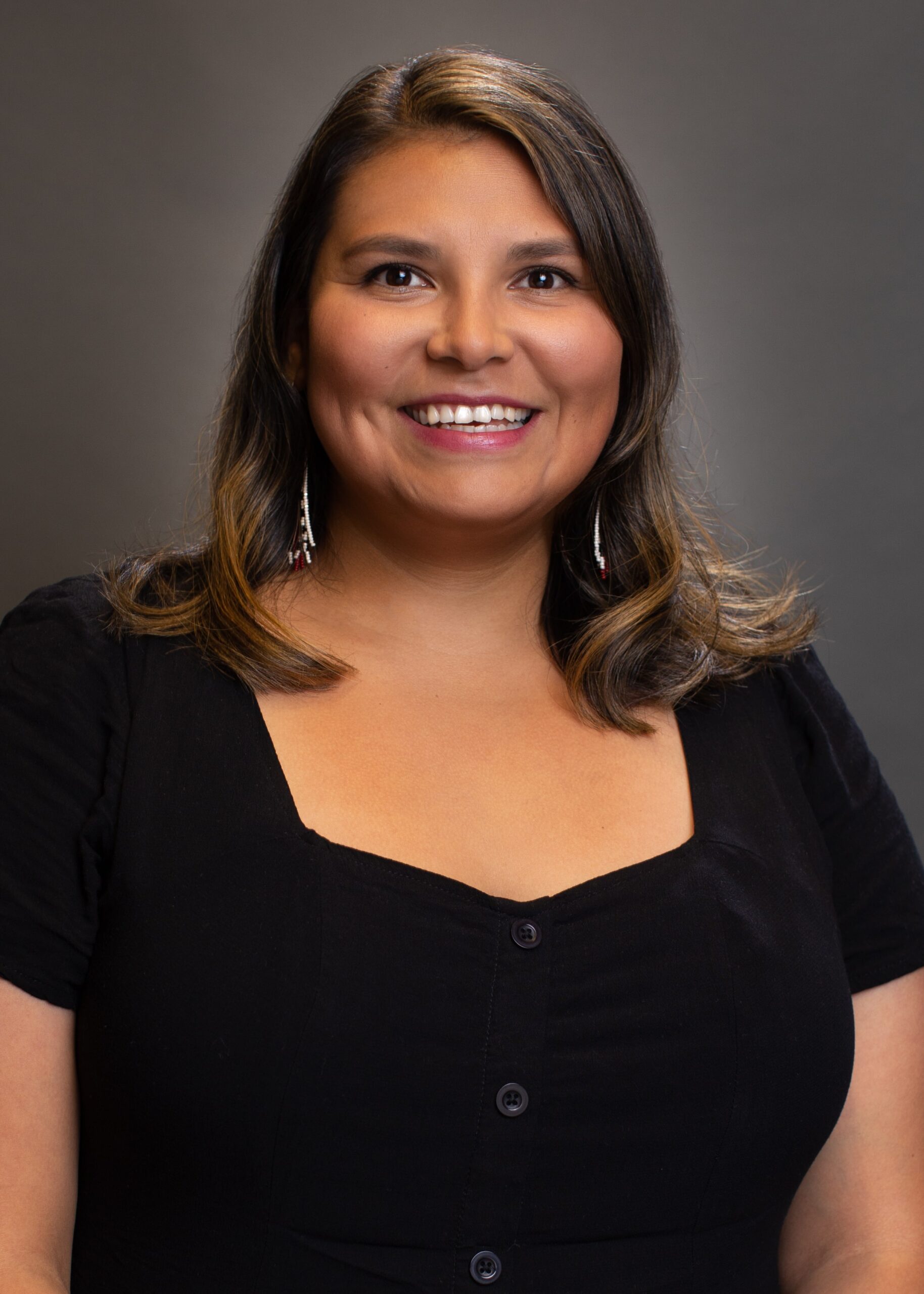 Tiffany Gusbeth, a citizen of the Northern Cheyenne Nation, is Vice President of Student Success Services at the American Indian College Fund. Her team is responsible for the development and implementation of student support systems and strategies for Native student success. Tiffany oversees scholarships, college access, career readiness, student engagement, strategic enrollment management, and the development of an organizational student and program management database. Her passion is ensuring this work is accomplished with respect and with a cultural match to those she serves.
Tiffany understands the students and communities she serves because she shares a similar educational and cultural background, which informs her understanding and is vital to her work. A first-generation college graduate and former American Indian College Fund scholarship recipient, Tiffany first earned her GED at Chief Dull Knife College, an accredited two-year tribal college located on the Northern Cheyenne reservation. She earned a bachelor's degree at Western Colorado University.
Prior to joining the College fund, Tiffany served as a financial aid and scholarship advisor at several community colleges and four-year higher education institutions. In these roles, Tiffany was responsible for helping students and their families understand and obtain federal student aid. Her background in financial aid and student services provided the perfect foundation for supporting American Indian College Fund scholarship applicants and recipients.
In early 2022, Tiffany was selected to participate in the inaugural cohort of Leading for Equity Fellowship program through the National College Attainment Network. The fellowship program is expanding the number of leaders of color represented in the C-suite within organizations in the college attainment field and strengthening their capacity to address systemic issues of power, privilege, oppression, and equity within organizations, communities, and systems.
Learn About Our Student Success