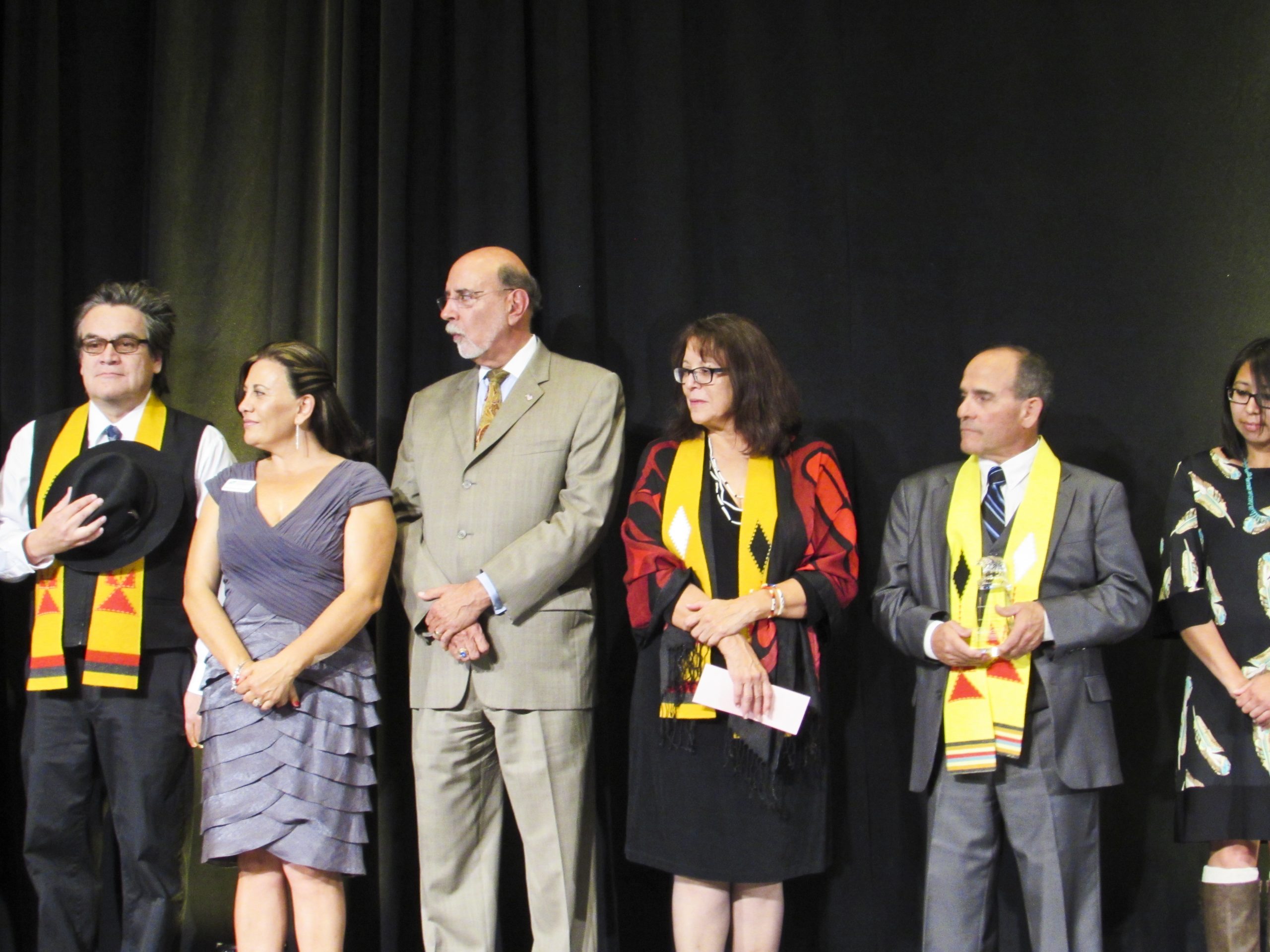 November 9, 2016, Denver, Colo.—The American Indian College Fund was named the American Indian non-profit of the year by the Rocky Mountain Indian Chamber of Commerce at its American Indian Achievement Awards Gala on November 5, 2016 in Denver.
Cheryl Crazy Bull, President and CEO of the American Indian College Fund, accepted the award on behalf of the organization, which was chosen for its national work to provide higher education opportunities for American Indians.
"We are delighted and honored to be recognized for the work we do in Native communities. Our experience over more than 25 years has proven to us that education can help Native students navigate any challenge they encounter along life's journey. We provide scholarships and programs to ensure that students succeed across all ages and grades starting with early childhood through high school, ensuring they are college ready, while providing them with the financial and program support in college so that they can succeed and graduate," Cheryl Crazy Bull said.
In addition to being presented with a stole, the College Fund received a check for $500.