>My name is Joaquin Ray Gallegos and I am from the Jicarilla Apache Nation and the Pueblo of Santa Ana. I was raised to be a connection-maker.
Each American Indian and Alaska Native student and youth is a rare solution to the unrest and problems that grip society today.
We help secure access to clean water, quality health care, and safe housing to elevate the standard of life for all of society.
Our survival, despite the odds, helps us to nurture and build upon smart ideas to propel our threatened communities, families, and ourselves forward.
My family and communities taught me to think of spiritual and physical relationships with the creation around me. My high desert and mountain homelands of New Mexico and Colorado nurtured me.
Although I was raised to reflect upon the world, I did not see a higher education on my horizon, believing the opportunity was out of reach.
Finding my way to college was an accident. To get a free meal for my family, I attended a college recruitment fair. Little did I know that my life would change.
Lakota leader Theresa Burns realized my potential and locked down the opportunity for me to learn at the University of Colorado Denver. I studied hard and performed well.
I was positioned to launch my academic career quickly, and soon trained at the Centers for American Indian and Alaska Native Health at the University of Colorado Anschutz, the premier Indian health research institution in the nation. There I was taken under the wing of leading scientists. I supported research seeking to improve Indian oral health. In partnership with Indian nations, I helped operate clinical trials on many reservations. This experience allowed me to see the widespread results of the fractured legal relationship between the U.S. government and Indian nations when the legislature fails to provide comprehensive health care for American Indians and Alaska Natives, a duty required in exchange for millions of acres of lands and resources.
The impact cuts deep.
From cliff edges of the Badlands to the mesas of the hot desert, I witnessed the decay of thousands of promising smiles during dental exams.
Later, on the tundra and ice, I worked on health care programs across Alaska for Alaska Natives.
Undergoing healing, youth at the top of the world taught me the consequences of limited connection with culture and the rapidly changing environment, the lifelines for many. Along the way, I met many folks who faced similar family experiences as I had. Families faced challenges such as chemical dependency, homelessness, and violence, all the while allowing love for family, community, and our homelands to shine through.
For me these connections help shore up policy, research, and health status. While leveraging research to help enact the Indian Health Care Improvement Act, a part of the Affordable Care Act, I was introduced to the idea of legal policy as a career choice.
My domestic policy work jump-started experience in international policy. I received training from the Fourth World Center for the Study of Indigenous Law and Politics at the University of Colorado Denver, which led to me becoming a credentialed delegate to the United Nations Permanent Forum on Indigenous Issues.
Working alongside indigenous peoples from Canada, New Zealand, Australia, and more energized my global policy approaches to increase government accountability in treatment of indigenous peoples and the natural world.
This worldview inspired me to want to work to refresh U.S. Indian policy, and I went on to serve for former U.S. Senator Byron Dorgan at the Center for Native American Youth at the Aspen Institute.
Hands-on advocacy refined my Indian health policy and Indian Child Welfare Act (ICWA) expertise. My favorite part of this work was engaging hard-line decision-makers. I learned to both negotiate for bright outcomes and rebound from lost battles.
My experience contributing to the successful legal bolstering of ICWA, the law that protects Indian children in child welfare and adoption proceedings, widened my eyes to the misguided or dangerous interests that try to influence Indian Country and the need to stand firm for the protection of our future.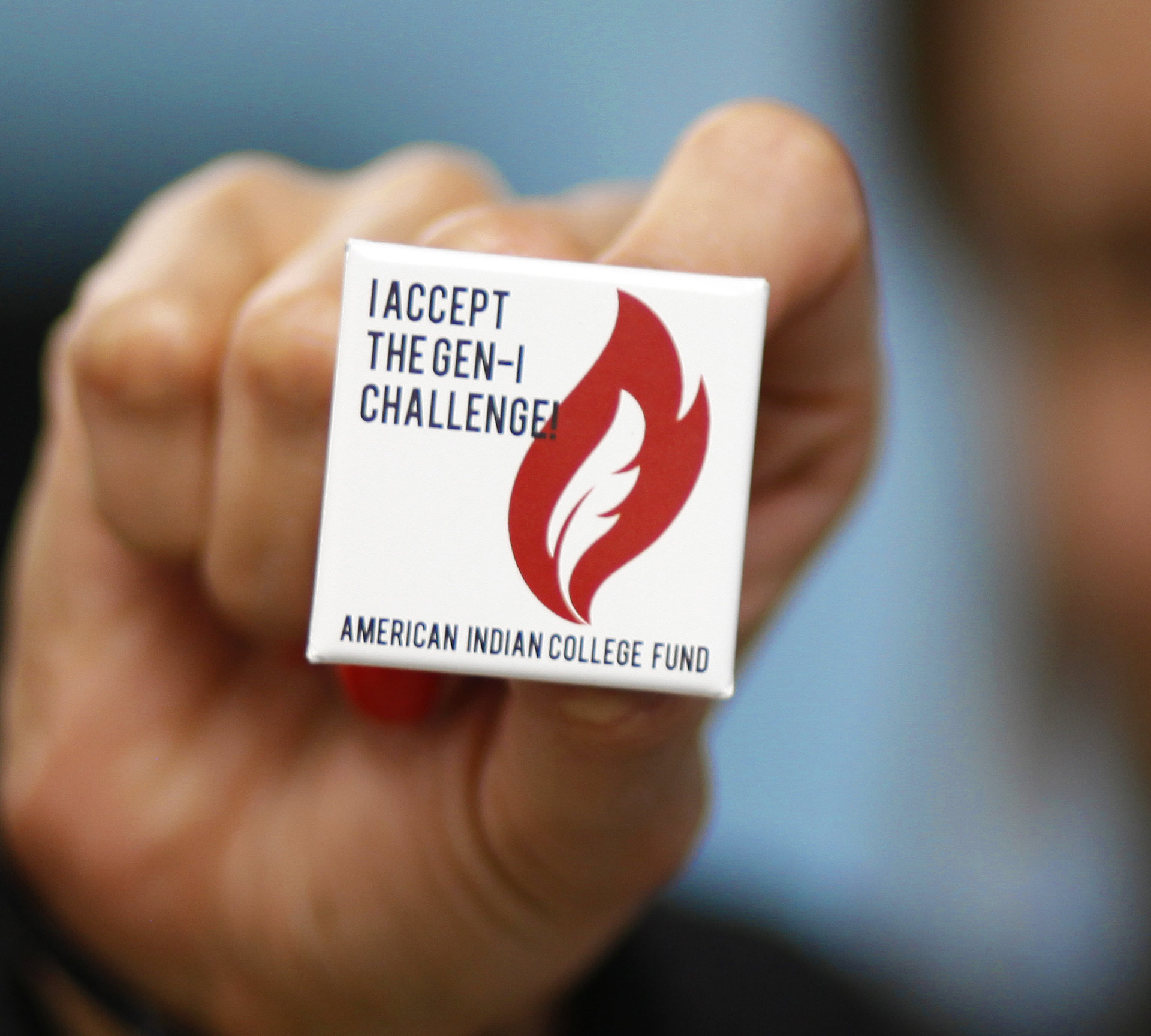 My future-focused service for President Obama and First Lady Obama was extraordinary. Helping to construct the White House Generation Indigenous initiative pushed me to think past the status quo, gather and develop allies, and ink out policy that will actually affect lives.
Adding to the President and First Lady's experience with the Standing Rock Sioux Tribe, Generation Indigenous policy work is designed to activate steady agency focus, spur private-sector partnerships, and incubate homegrown solutions to create more opportunity for American Indian and Alaska Native youth. Long-term orientation is key.
My aim is underscored with long-term precision. As I move through law school, I am learning the systemic legal bugs and possible fixes that will turn the tide for the Native people.
For me the toggle between the health and legal spaces is natural because the job of the law is to maintain the health of society.
Moreover, American Indian and Alaska Native well-being requires continual action to resist turbulence. Shielding the advancements our communities have made is ever paramount now.
I am not alone in my work. My personal wellness is enhanced by people who believe in my potential as a son, brother, grandson, partner, friend, colleague, teacher, and student. Through their support I grow as a thought leader and lawyer, a protector for the First Ones of these lands and waters, and beyond.
Now, more than ever, I am hopeful for our present and future because we are survivors who choose to live and amplify our power by helping each other. While my road has taken many twists and turns and I have more connections to make, I am precisely where I need to be, thanks to a higher education.