Denver Post Names American Indian College Fund a 2023 Colorado Top Workplace for Fifth Consecutive Year
May 10, 2023, Denver, Colo.— The American Indian College Fund (the College Fund) has been awarded a Top Workplaces 2023 honor by Denver Post Top Workplaces. This is the College Fund's fifth consecutive year on the list, which is based solely on employee feedback gathered through a third-party survey administered by employee engagement technology partner Energage LLC. The confidential survey uniquely measures 15 culture drivers that are critical to the success of any organization including alignment, execution, and connection.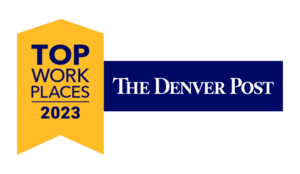 "Earning a Top Workplaces award is a badge of honor for companies, especially because it comes authentically from their employees," said Eric Rubino, Energage CEO. "That's something to be proud of. In today's market, leaders must ensure they're allowing employees to have a voice and be heard. That's paramount. Top Workplaces do this, and it pays dividends."
Cheryl Crazy Bull, President and CEO of the American Indian College Fund, said, "The College Fund leadership deeply appreciates our wonderful team whose dedication and talent makes it possible for us to attain the 2023 Top Workplace Award. We strive to support our team members because their work positively impacts the lives of American Indian and Alaska Native students. It is an honor to work with them and an honor to achieve this recognition."
###
About Energage – Making the world a better place to work together.TM Energage is a purpose-driven company that helps organizations turn employee feedback into useful business intelligence and credible employer recognition through Top Workplaces. Built on 16 years of culture research and the results from 27 million employees surveyed across more than 70,000 organizations, Energage delivers the most accurate competitive benchmark available. With access to a unique combination of patented analytic tools and expert guidance, Energage customers lead the competition with an engaged workforce and an opportunity to gain recognition for their people-first approach to culture. For more information or to nominate your organization, visit energage.com or topworkplaces.com.
About the American Indian College Fund—The American Indian College Fund has been the nation's largest charity supporting Native higher education for 33 years. The College Fund believes "Education is the answer" and provided $14.45 million in scholarships and other direct student support to American Indian students in 2021-22. Since its founding in 1989 the College Fund has provided more than $284 million in scholarships, programs, community, and tribal college support. The College Fund also supports a variety of academic and support programs at the nation's 35 accredited tribal colleges and universities, which are located on or near Indian reservations, ensuring students have the tools to graduate and succeed in their careers. The College Fund consistently receives top ratings from independent charity evaluators and is one of the nation's top 100 charities named to the Better Business Bureau's Wise Giving Alliance. For more information about the American Indian College Fund, please visit www.collegefund.org.
Journalists—The American Indian College Fund does not use the acronym AICF. On second reference, please use the College Fund.