Tribal College Scholarship Timeline

A Tribal College Transfer is a student who is earning an associate's degree at a tribal college and plans on transferring to a four-year university to earn a bachelor's degree.
The benefits of attending a tribal college before transferring is:
Remain close to home and family.
Tribal colleges' cultural curriculum strengthens
identity.
Strong sense of community.
Saving money on the first 2 years of school.
Academic preparedness.
Fall
1st Semester
---
Apply for Financial Aid (FAFSA)
Meet with an Advisor and form a 2-yr associate degree course plan
Research schools where your credits will transfer
Set a goal graduation date
Select a major
Spring
2nd Semester
---
Apply for a minimum of two scholarships
Meet with an Advisor to discuss transfer options after your tribal college graduation
Research application deadlines for transfer schools and mark them in your calendar
Apply for internships
Summer
---
Take the ACT or SAT (if your transfer school requires new test scores for admission)
Work in a summer internship
Earn community service hours -looks great on scholarship applications and applications to competitive schools, e.g. Harvard
Apply for internships
Fall
3rd Semester
---
Apply for FAFSA
Create a financial plan for your transfer
Choose 3 schools to apply to
Are you on track? Review graduation goal & 2-yr course plan
Work on transfer admissions essays. Required for competitive schools
Spring
4th Semester
---
Complete transfer admissions applications
Create a financial plan for your transfer
Apply for a minimum of two scholarships
Campus visits to your transfer college
Final decision. Choose your college!
Apply for internships or seek out community service opportunities
Summer
---
Review and accept financial aid package
Inform schools you won't be attending
Attend orientation
Research resources available for challenges you may encounter
Additional Scholarships
There are thousands of scholarship opportunities in addition to the Full Circle and Tribal College & University (TCU) scholarship programs we offer. We advise all students to apply to as many as they are eligible for. Discover more scholarship opportunities available outside of the American Indian College Fund.
December 6th @4:30pm MST
PhD students: Nicholet Deschine Parkhurst & Cecilia Marek, & PhD Candidate Danielle Lucero use #Indigenousmethodologies to guide their #research in Indigenous digital activism to #decolonizing love & relationships to #Indigenousfeminist zine-making.
December 2nd @3pm MST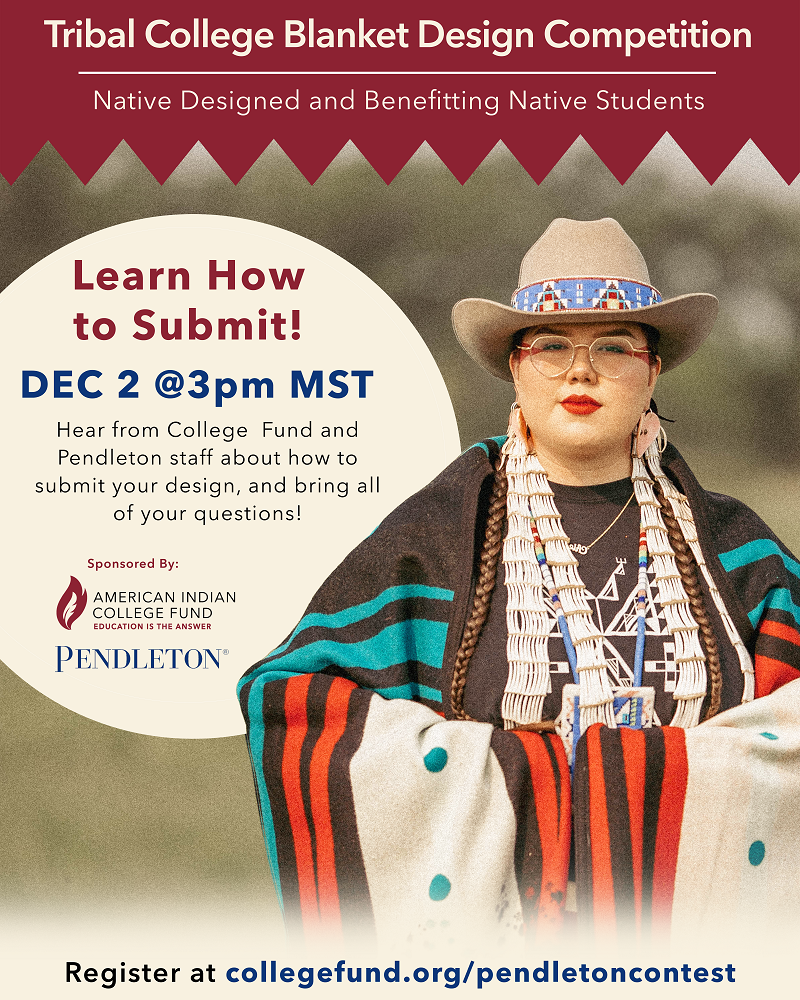 November 29th, 30th and December 1st @1pm MST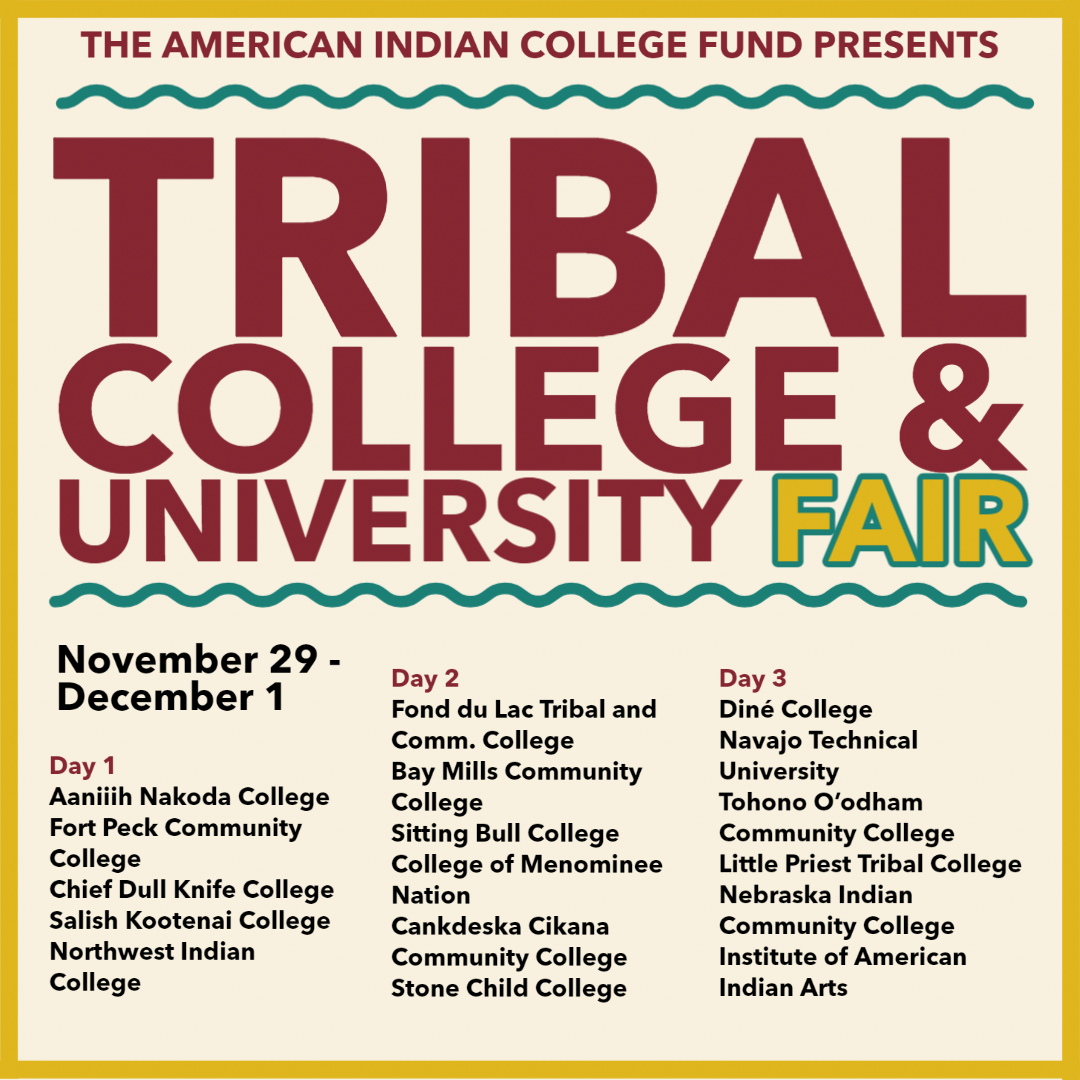 Sign Up For Scholarship & Internship Updates