The American Indian College Fund believes that our Two-Spirit and LGBTQ+ relatives should be celebrated and supported and is invested in supporting Tribal College and University faculty, staff, students and leadership towards stronger advocacy, education, healing, and support of our Two-Spirit and LGTBQ+ relatives.
Too often, the lived experience of Two-Spirit/LGBTQ+ students go unwitnessed. For many students at the intersections of LGBTQ+ and Indigenous identity, so much generational trauma can be complicated when homophobia, transphobia, xenophobia, and misogyny are added to the pursuit of their higher education.
Please feel free to utilize the previous sessions, slides, and additional resources on this page to promote education, advocacy and healing.
In this pre-recorded session, Alfred Walking Bull, Kai Teague and Leona Antione walk through various types of power, their personal experiences with power, where they learned about power, and what their role and responsibilities are in that experience. This is a great...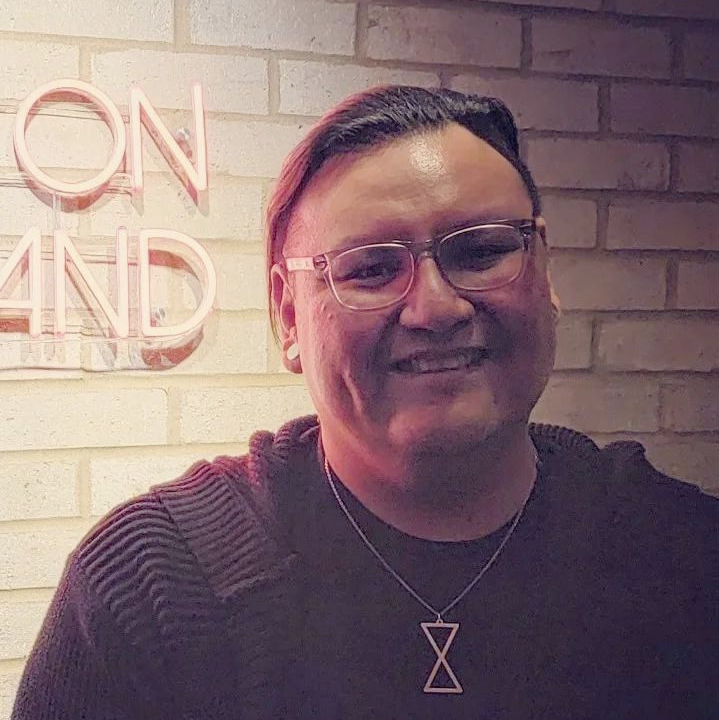 About the Consultant
Alfred Walking Bull (he/they), Hoyekiyapi (Calls for Them), the host of the session, is an enrolled citizen of the Rosebud Sioux Tribe in South Dakota. Based in Minneapolis, the ancestral homelands of the Dakota and Anishinaabe people, Walking Bull has a 20-year background in journalism, communications, organizing, and facilitation.
His approach to facilitation, evaluation, and communications is rooted in the Intercultural Development Continuum, a concept of the Intercultural Development Inventory, to tailor developmentally appropriate curricula, exercise, reflection, and storytelling to meet the needs of his clients.
Alfred's background also includes political organizing for elections, issues, and community. He identifies as gay, queer, Two Spirit and a person of faith in recovery. His hobbies include reading, designing, and percolating the perfect cup of coffee.