Infrastructure involves design, implementation, and sustainability of systems and structures.
We support tribal colleges and universities expanding their education offerings for students in this area, with opportunities to create well-designed learning spaces with the appropriate equipment, and to sustain or expand infrastructure.
TCU Arts and Environment Infrastructure Planning Project
Active Program Dates: 2018 – 2021
The TCU Arts and Environment Infrastructure Planning program provided strategic long-range planning support with Full Circle Indigenous Planning, Inc. and Cuningham Group with three of the four TCUs focused on traditional Native arts and culture and environmental infrastructure improvements at their respective institutions.
TCU Capital Infrastructure
Active Program Dates: 2017 – 2020
The TCU Capital Infrastructure Fund was launched in January 2017 from a generous donor gift to assist tribal colleges and universities with capital infrastructure improvements on their campus. Nine projects were awarded.
Native Arts and Energy Efficiency Infrastructure
Active Program Dates: 2015 – 2018
Twenty-one (21) projects were funded at 12 of the 13 TCUs – in the Midwest (Minnesota, North Dakota, South Dakota, and Wisconsin). The grant supported two focus areas – Traditional Native Arts Infrastructure and Energy and Water Efficiency Infrastructure.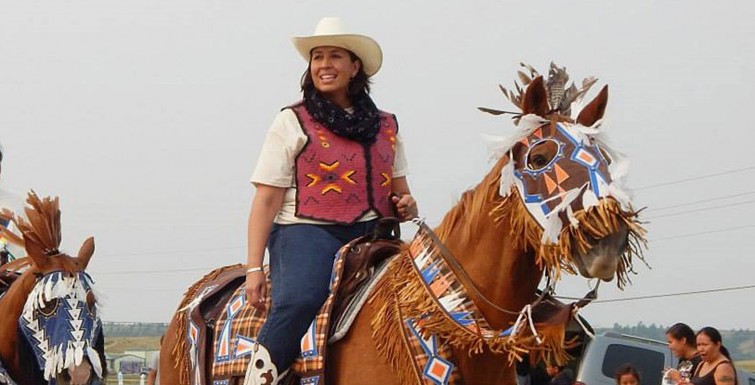 Prior to joining the College Fund Ms. White Hat worked for Sanford Research in Sioux Falls, South Dakota as a project evaluator, where she oversaw and conducted research using a capacity-building approach to benefit regional tribal nations.