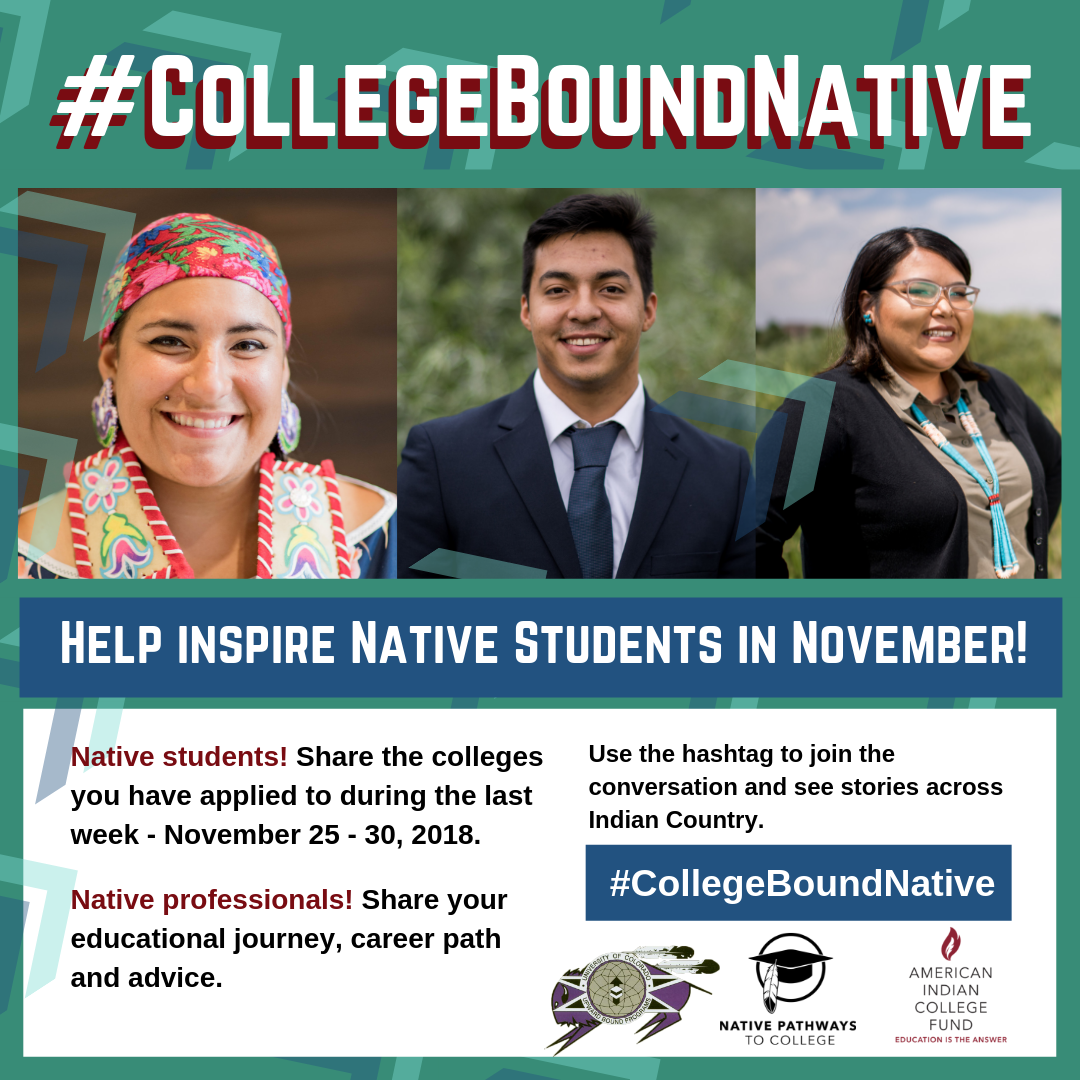 During Native American Heritage Month (November) there is a lot of talk about what defines a Native American. To those of us at the American Indian College Fund, Native people are aspiring college students, college students, and college graduates. These Natives everywhere are using or want to access a higher education to be strong, successful, and vital to their communities.
To help potential college students explore education opportunities from college to career, the College Fund is hosting an online College-bound Native social media month at @NativeCollegePathways on Facebook beginning November 1 through November 30, to coincide with Native American Heritage Month. Throughout history Native people have been keen scholars, ensuring their survival. The College Fund's College-Bound Native Campaign will continue in that rich tradition, while making the education pathway and process easier to navigate.
Join the conversation at @NativeCollegePathways on Facebook. Future and current students will find advice about financial aid, the admissions process, internships, careers in Indian Country, and more. Native alumni and professionals will share information about their education journey, career paths and advice throughout the month.
To share your story and see others from across Indian Country, use the hashtag #CollegeBoundNative.