March 9, 2015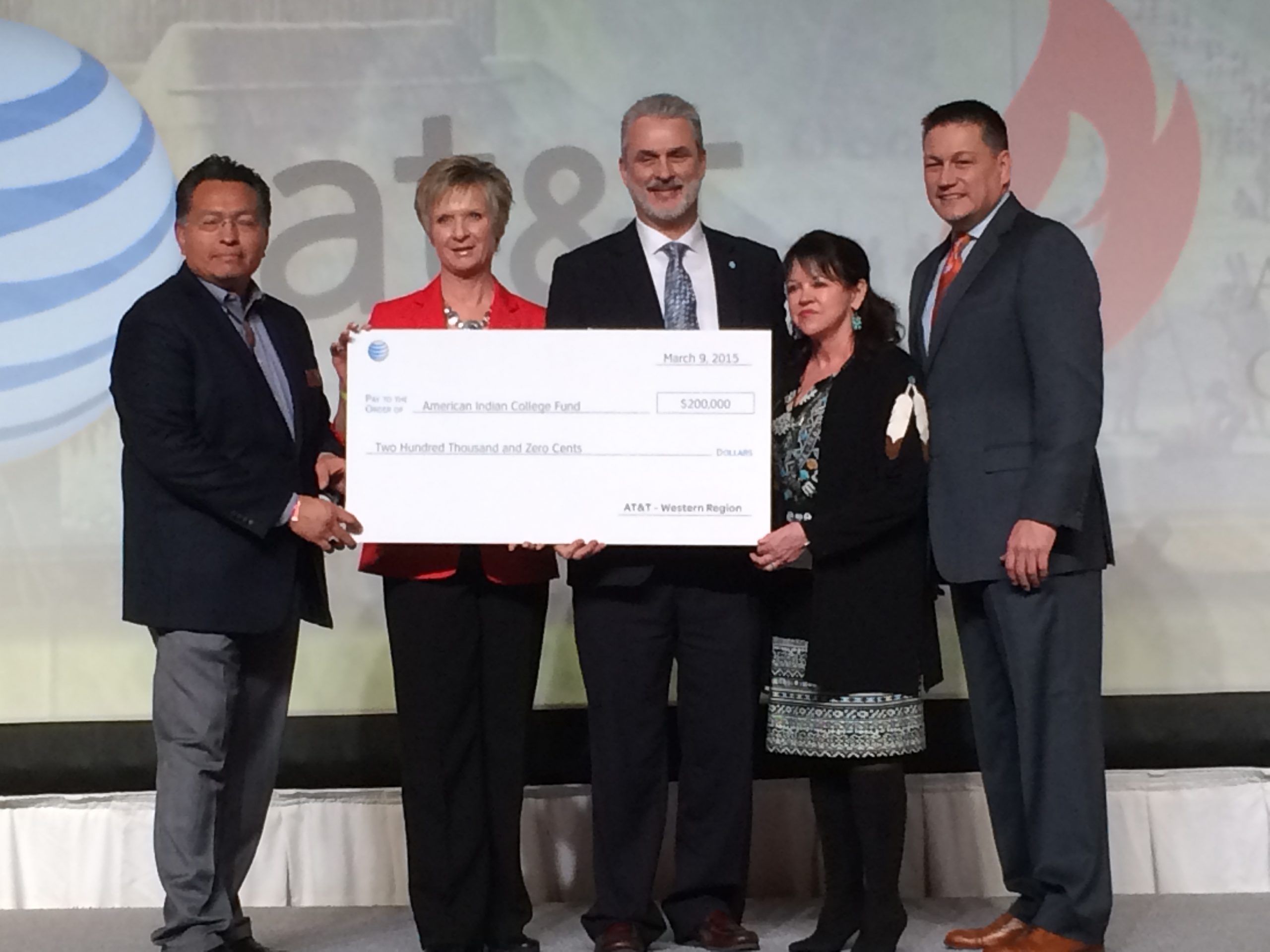 Waylon Ballew (Lummi Tribe of the Lummi Reservation/Northern Cheyenne) believes tradition is an important part of higher education. In order for him to be a community leader, Waylon said he must carry his traditions forward for future generations.
Growing up on Bellingham Bay in northwest Washington state, Waylon said he was immersed in community youth leadership programs, where he incorporated leadership training in community youth tribal canoe journeys as he traveled ancestral waterways to potlatches (gatherings).
"Sometimes it can take weeks to get to a destination by canoe. During this time we teach the young to use their newly acquired leadership skills. They ask permission to stay the night in another tribes' territory, set up camp, and decide how the canoe will travel the next day. Because this is a traditional event, I love sharing and teaching the youth traditional values such as weaving, songs, dances, language, storytelling, and history. I hope sharing with these future leaders will encourage them to pass on to others what they have learned," Waylon said.
Waylon leads at school as well. A member and past president of the Phi Theta Kappa's Beta Iota Honor Society and a recipient of their Regional Pinnacle Award, he said he chose to study at Southwestern Polytechnic Institute (SIPI), one of 37 tribal colleges, because he believes tradition, history, and culture are important components of leadership.
At SIPI Waylon served as Vice President of the school's National Honor Society chapter. After earning his bachelor's degree, he transferred to the University of New Mexico, where he is now a third-year student with a 3.90 grade point average working towards earning a bachelor's degree in American Indian/Native American Studies. He plans to enter law school after graduation.
Waylon likens the scholarship support he receives from AT&T and the American Indian College Fund to the support crews in traditional Lummi canoe journeys that provide food, warmth, safety, and encouragement along a journey. "The support crew always remains within seeing distance of the canoe, waiting for a sign that would indicate the need for assistance. Scholarships provide me with that safety boat, that well-being. In the past, I have been unable to apply to school or afford my books due to lack of funds. When I began this journey, I came with the idea I was alone. I was determined to keep afloat. I obtained a full time job, working graveyard shifts, which only allowed me 3-4 hours of sleep a day. Homework was a priority and I made sure it was on time for class every time. Once, I awoke crying because I was so tired and had homework to do. Not long after, I applied to the American Indian College Fund for scholarships. These funds allowed me to resign from full-time work to focus on my studies…I shall not forget the opportunities given to me in this ocean of opportunity for an education by supportive people."
For 22 years, AT&T has helped more than 300 Native American students earn a college degree with the American Indian College Fund. The AT&T Foundation has renewed its commitment to helping the nation's largest underserved group access a higher education with a gift of $200,000 for scholarship support and support of the College Fund's 25th Anniversary. Tom Brooks, Vice President of AT&T External Affairs, announced the gift on behalf of the AT&T Western Region during the 2015 National Reservation Economic Summit in Las Vegas, Nevada. Brooks said, "With the help of our tribal colleges and the American Indian College Fund, we can make sure that all reservations are places of limitless opportunity. Through the educational opportunities they provide, native youths have begun to have choices. Choices that will lift up not only our students but also their families and their tribal communities."
Cheryl Crazy Bull, President and CEO of the American Indian College Fund, said, "We are thrilled to continue our partnership with AT&T in support of the education of our students. Tribal colleges address the dismal reality that only about 1% of Native American people get to go to college. Because of the support of AT&T, we are able to provide more Native students with access to a higher education. This is an amazing and welcome commemoration of the College Fund's 25th anniversary and directs us down the path of even more educational success for the next 25 years."
About Philanthropy & Social Innovation at AT&T
AT&T Inc. is committed to advancing education, strengthening communities and improving lives. Through its community initiatives, AT&T has a long history of investing in projects that create learning opportunities; promote academic and economic achievement; or address community needs. In 2013, more than $130 million was contributed or directed through corporate-, employee-, social investment,- and AT&T Foundation-giving programs. AT&T Aspire is AT&T's signature education initiative that drives innovation in education by bringing diverse resources to bear on the issue including funding, technology, employee volunteerism, and mentoring.