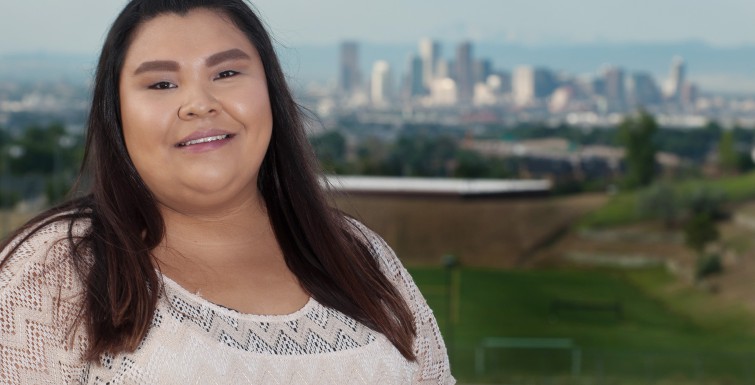 Oki (hello).  I attended Blackfeet Community College for a year and a half, where I learned of this internship opportunity through the American Indian College Fund as a Tribal College and University research intern.  I knew that a new journey was starting anew.  I was excited, nervous, but mostly ready to take that step.
This internship has been one of my best experiences.  From it I have learned that numbers tell stories.  Sometimes it's not the story we necessarily want, but it allows for the research to show what is happening and gives people the opportunity to be able to change that.  I look forward to taking some of the information and great examples back to my TCU at home to share the information.  In addition, the College Fund administration, staff, my fellow intern, and my supervisor have been so positive, so inspiring and supportive.
I will be transferring from Blackfeet Community College this fall to attend the University of Montana.  I'm working toward a bachelor's degree in Cell Biology/Neuroscience.   My ultimate goal is to attend and complete medical school. It is said that one must have a support system in place and more importantly that we turn to our support when we need it.  I am very fortunate to have a strong support system in place and I don't hesitate to turn to it when I need to.
I encourage my fellow students to never give up, to strive for better, and to take advantage of opportunities for growth.  The world is full of people who have made a difference in the life of someone, I encourage each of you to become one of these people.
Kiitakittamatsin….See you again.
Larissa is an enrolled member of the Blackfeet Tribe from Browning, Montana.  She served as an intern at the American Indian College Fund in the summer of 2015.