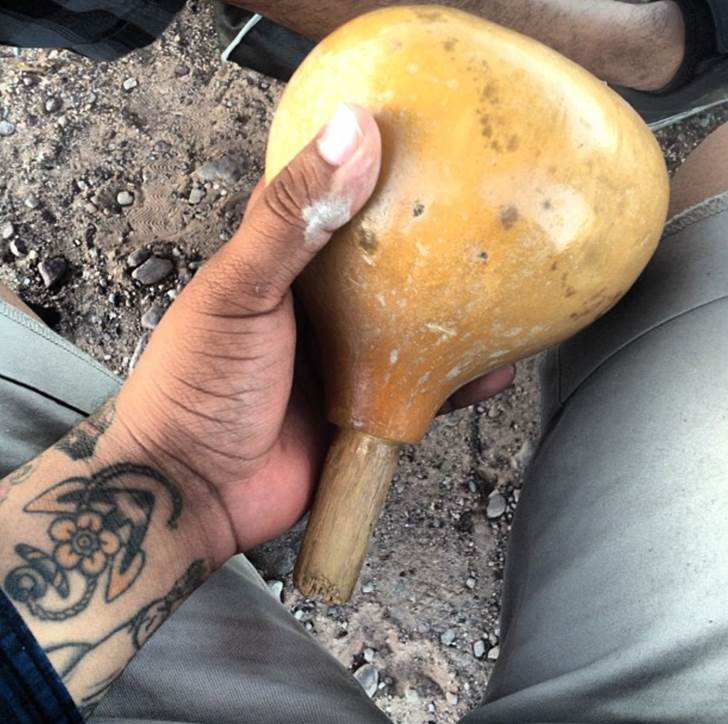 Over the past month I've been stressed with the load of late homework because I'm a professional procrastinator, and cramming studying for finals. I had completely forgotten about my personal duties. The anxiety weighed heavier on me than in previous semesters, but at the same time I liked it. "Working well under pressure" is what I heard from my instructors a lot, and at the moment I thought it was foolish and stupid, but as it all died down I was proven wrong. I did actually enjoy the feeling but I hope to never have to do it again because it helped me to love and cherish time with family, and friends.
I somehow managed to rekindle old friendships, but regrettably, I missed my godmother's one-year death anniversary. To be honest, I'm not too good with that kind of stuff. My family had asked that some of us, her children and godchildren, write something and share it with everyone that day. I couldn't find the words; I felt that anything I'd say wouldn't do her memory justice because she had done so many great things for our family and our community. Every time I saw her, even in passing, it was like there was the brightest aura around her, and her energy was so strong that even if we didn't hug it still felt like she had given me one. She is and will be dearly missed.
During this time felt a "push," both metaphorically and physically. This burst of motivation, to which I hadn't known where it came from, was very overwhelming. I sought out help from a makai (medicine person.) He didn't tell me anything new but reassured me that what I was feeling was pure, and possibly from my godmother. It felt amazing. And he said I was also possibly getting support from my friends, family, and even community members I didn't know! This had never happened to me, to be acknowledged by people, it feels really great.
I still felt I had to give some sort of tribute to my godmother. I don't follow the Catholic religion like she did, and didn't want it to be forced, so I did it in the fashion that felt natural to me. I asked one of my best friends, Ivan, to help me sing some of our traditional songs for her. These songs are usually sung with a gourd rattle and animal skin drum. Without hesitation he said yes. We invited some of our friends from the current and former youth council to come out and sing. I feel most comfort in saying prayers through our songs because the songs themselves are prayers. When singing you have the same mindset of praying: you have a clear mind, pray for everyone including the land, plants, and animals; and pray for everyone in the world.
Before we began we all met up and the laughter seemed to echo, bouncing from mountain to mountain. It felt so good to see everyone again. The jokes poured and delayed the songs for a bit, but that didn't matter. Someone said "Oh man, that O'odham humor!" It set the tone for the night. I explained the reason why I wanted their help in singing these songs and it seemed to fit perfect for everyone. They too felt it was something they needed as well; they needed to give thanks and prayers. Ivan, being the lead singer, asked if there were any requests for songs in specific, but we were rusty, and I didn't want to call for a song so I let him sing whatever he wanted to share, though I hoped he would sing the "Milky Way" song, a song that if I knew by heart I would sing for my beloved godmother. Midway through he sang it, and it felt really good, like it was a personal dedication to her. I don't know how long we were sitting on top of the hill singing songs, but just judging by our freezing hands, it was no less than two hours.
The night could not end with one final laugh: all six of us crammed into a black 2008 Chevy Impala with chrome trimming, two in the front and three in the back with Ivan lying across us, and the chairs we had brought. We looked really cool, but when we left, the car scraped the ground because the back seat was carrying a heavy load. We dropped off the chairs at the youth council office, even that was a heavy task because it was so cold that nobody wanted to get down after we all had warmed up by huddling together, so it made a simple job even harder to do. It began with everyone laughing and ended the same way. The only thing that would've been even better is if we all had enough money to pitch in to order burgers.
This day had me wondering what others do in similar situations. Do they give thanks? Say prayers? Making a spiritual connection? I'd love to see or hear how others handle things like that.