American Indian College Fund Extends Work from Home Until the End of 2020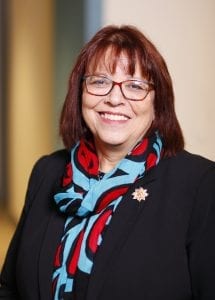 The American Indian College Fund is committed to continuing its support of Native American students and tribal colleges during the Corona Virus outbreak. To ensure our staff can provide unbroken service while also limiting exposure of our staff, students, and the communities we serve to the virus, the College Fund team will be working remotely through at least December 31, 2020. All non-essential travel has been canceled through the end of the year as well.
We are evaluating on a case-by-case basis what essential travel will look, while keeping in mind travel and quarantine restrictions in different states.
Our leadership is closely monitoring the ongoing situation and will be in regular communication with our students and communities as well as our valued partners and supporters, and will be posting updates.
We know our communities and students continue to be the most at-risk during this time. They have fewer health care, financial, and other resources at their disposal. We are committed now more than ever to ensure that our organization is fully operational to ensure that our students' educations continue while their health and well-being is safeguarded as we continue our work safely for the sake of our employees and their families, while building a better future for everyone in Indian Country.
Scholarship Applications Open January 1
Students, your communities need health care workers, teachers, business leaders, and more now more than ever. Don't let the pandemic interrupt your education. Scholarships are available! Apply now!
July 3 Updates
The American Indian College Fund staff will be working remotely through September 18. In addition, all travel has been banned through September 18. We expect travel to remain very limited through the end of 2020 and are looking at what parameters might allow us to approve essential travel.
June 4 Updates
Popular Navajo Technical University Passes from COVID
Frederick Thompson, a professor of math, art, and Navajo history, passed away from COVID-19. A popular professor at NTU, he earned his bachelor's and master's in education at Northern Arizona University, and taught in the Chinle Unified School District for years before joining the faculty at NTU nine years ago. The American Indian College Fund wishes to express its condolences to his family, his community, his students, and his colleagues. We know he will be missed deeply. To read the full obituary, please visit the Navajo Times https://navajotimes.com/ae/people/aces-wild-lead-singer-passes-of-covid/.
June 1 Updates
#COVIDEquity Chat June 3 As the nation grapples with how the COVID-19 pandemic has changed the higher education system, underserved populations are still being overlooked
Click here for more info >
April 22 Updates
Mellon Foundation Announces $4 Million Emergency Relief Grant to the American Indian College Fund in Response to the COVID-19 Pandemic
Click here for more info >
April 16 Updates
Facebook LIVE Events to Learn More About Our Work During Quarantine
Click here for more info >
March 25 Updates
COVID 19 Is Devastating for Indian Country
Click here for more info > 
March 18 Updates
College Fund working remotely through April 3
Click here for more info >
All College Fund travel cancelled through April 10
The April 21 New York EATSS Event will be rescheduled to later in the year.
We'll update event details with new date once determined.
Click here for more info >>
Brock Prize event postponed until fall 2020
Click here for more info >
March 13 Updates
Statement About the Corona Virus or COVID-19
Click here for more info >