Internships, like scholarships, are an important piece of a student's higher education process. Internships provide students with opportunities to improve their skills and confidence while allowing them to build relationships in their professional fields. Unfortunately, not all students have the opportunity to work as an intern. Moving away from home to work at an internships requires travel money and the ability to pay for room and board while working, and sometimes interns are unpaid. These factors can make internships financially out of reach for many Native students.
The American Indian College Fund recognizes the importance that internships play in a student's education and is committed to providing promising Native students with paid research internship opportunities. In addition, the College Fund provides its' interns with travel funds to get to and from Denver for the summer, and provides housing for its interns in modern, safe, dorms conveniently located near light rail transportation at the University of Denver.
This year the College Fund welcomes three research interns to its staff.
Alvina Calamity (Navajo) is a Diné College graduate and Navajo reservation resident with an associate's degree in social and behavioral science. She is working as a research intern for the College Fund's early childhood education program. She plans to use the knowledge she gains as she continues her education in the fall, studying at Western New Mexico University's social work to earn a bachelor's degree. She plans to work with and for Native students as a licensed social worker.

Breanna Sliger (Sault Tribe of Chippewa Indians) is a full-time student at Bay Mills Community College, where she studies social science and general studies.
After earning an associate's degree at Bay Mills, she plans to transfer to California State University in San Bernardino to earn a bachelor's degree in visual studies with a minor in film studies. She plans to continue to earn a master's degree in fine arts. She says her College Fund internship will provide her with an opportunity to gain research work experience.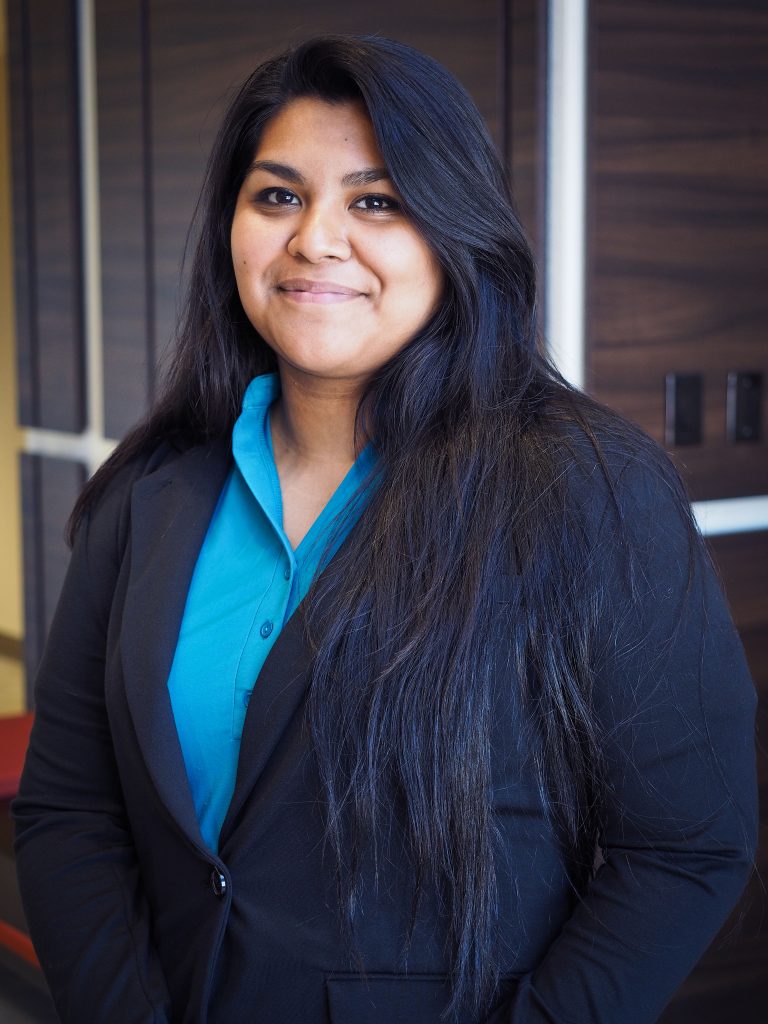 Celestina Bonilla (Big Sandy Rancheria Band of Western Mono Indians) lived her entire life in her Native community in California until she left to attend college at Salish Kootenai College in Pablo, Montana. She is studying to earn an associate's degree in psychology. Her goal is to earn a Ph.D. in clinical psychology with a focus on mental health in Native communities. She plans to expand the research done on Native communities involving mental health disorders and treatment specific to their needs. She is excited to be working for the College Fund so she can learn more about the research field so that she may apply those skills in the clinical psychology field.