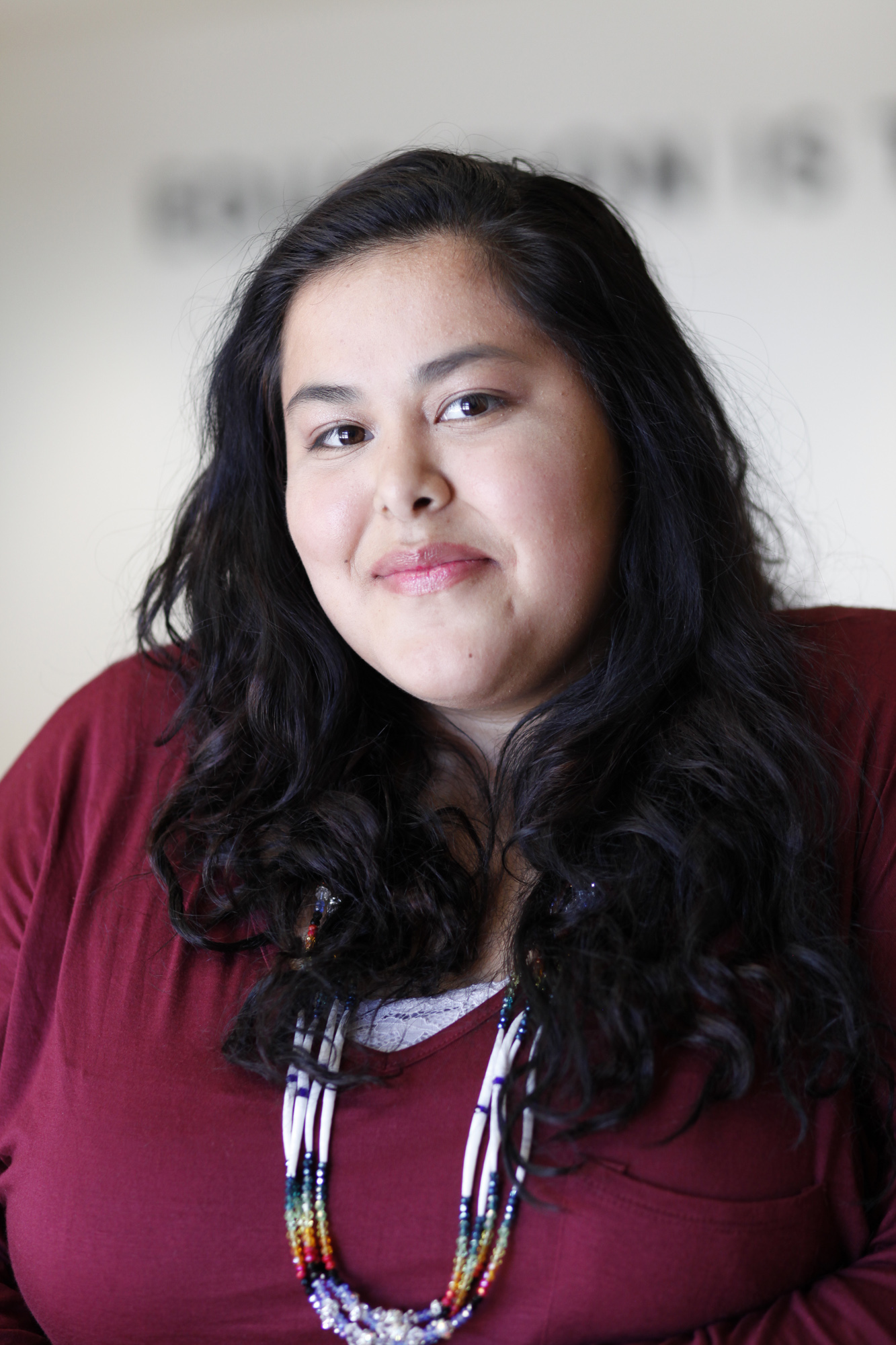 Corryn
Pōsōh, māwaw new weyak, Corryn Besaw newīhswan mesek Wāqnemōhsaeh eneg, āēkaeyan, mamāceqtaw newīhswan.  Hello everyone, my name is Corryn Besaw. My Indian name is Wāqnemōhsaeh, meaning Firefly. I am from Keshena, Wisconsin and am an enrolled member of the Menominee tribe.
I enjoy working with and meeting new people and have volunteered primarily with the Native youth of my community. I feel that each experience helps define who we are and shapes our perspective.  In this manner I try to take away a lesson from each encounter.
I am just beginning my adult educational journey and have completed my first year of college! I am so excited to be able to continue to learn and share with my people.
Learning about the American Indian College Fund internship opened my mind to new possibilities. I thought that an internship with the College Fund would allow me to interact and learn from other indigenous peoples and their educational experiences would help me in my future, especially to allow me to see what is available academically for Native women.
My volunteer experience at community events around my reservation make me feel like a part of my people. I believe I can contribute to the College Fund by using my outreach and interpersonal skills gained from this volunteer work.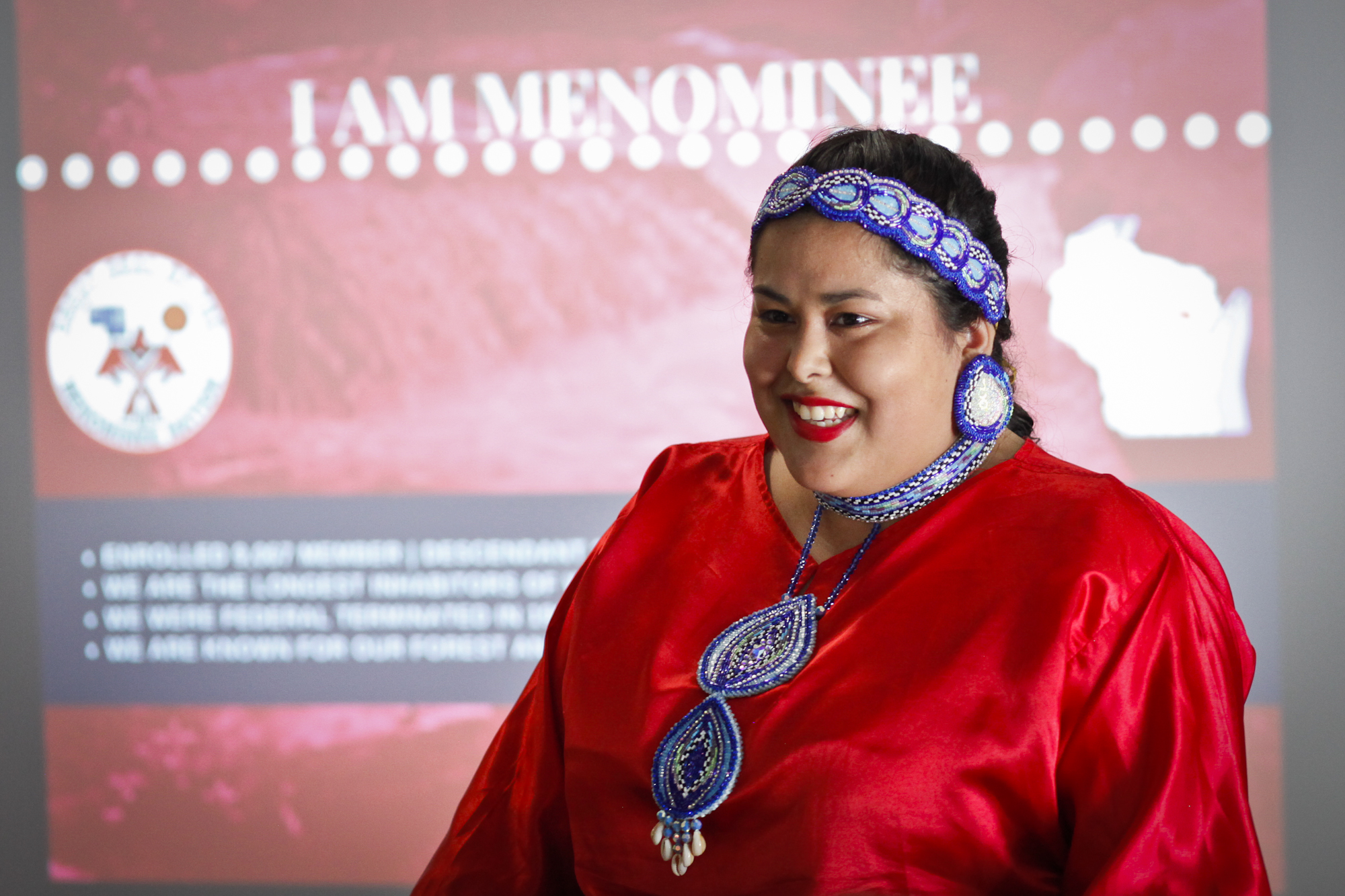 The missing piece to my development into a strong indigenous woman is the educational piece; which is why I applied for the College Fund summer internship this spring. I hope to gain the ability to learn specialized communication skills within Indian Country and a working knowledge of the Tribal College and University system. I am so very thankful for my experience at the American Indian College Fund, and look forward to sharing my experiences and knowledge.
Waewaenen,
Corryn Besaw
Jeffery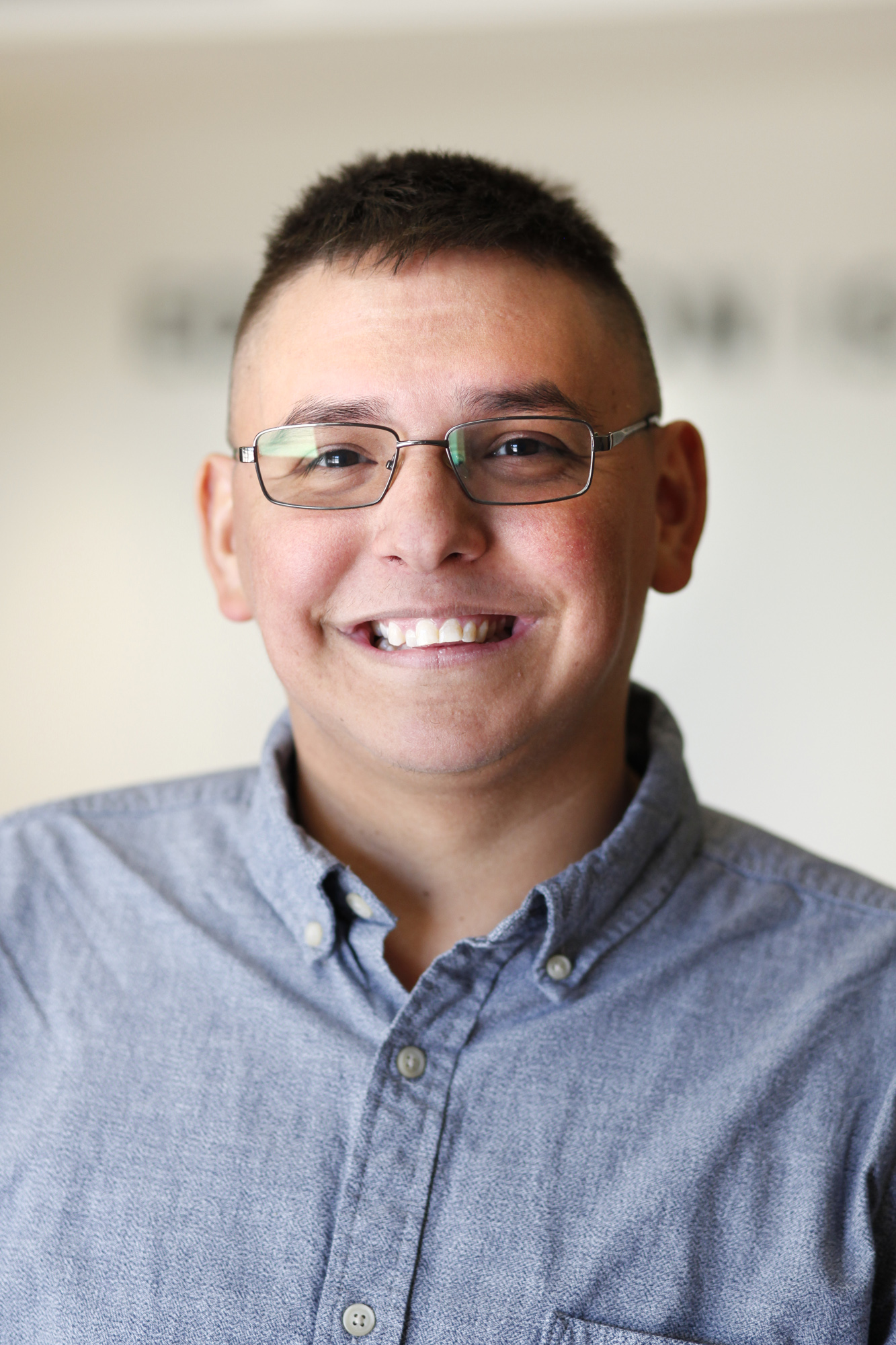 Hello, my name is Jeffery Sleppy and I am originally from Round Rock, Texas. I am half-Navajo and I am half-Caucasian and am a student at Diné College in Tsaile, Arizona on the Navajo Reservation.
I chose to attend Diné College because I wanted to reconnect with my Navajo roots. My grandmother told me Diné College is a good college and I would be able to learn about my Navajo culture and language while getting a degree. I am passionate about this because I always felt insecure about myself—as if I was missing a part of my identity—because I was unfamiliar with them both.
My internship will give me important research experience which will take me one step closer to my goal of going to graduate school in the future. The more opportunities I get and the more I can differentiate myself from other students, the better my chances are to be accepted as a graduate student.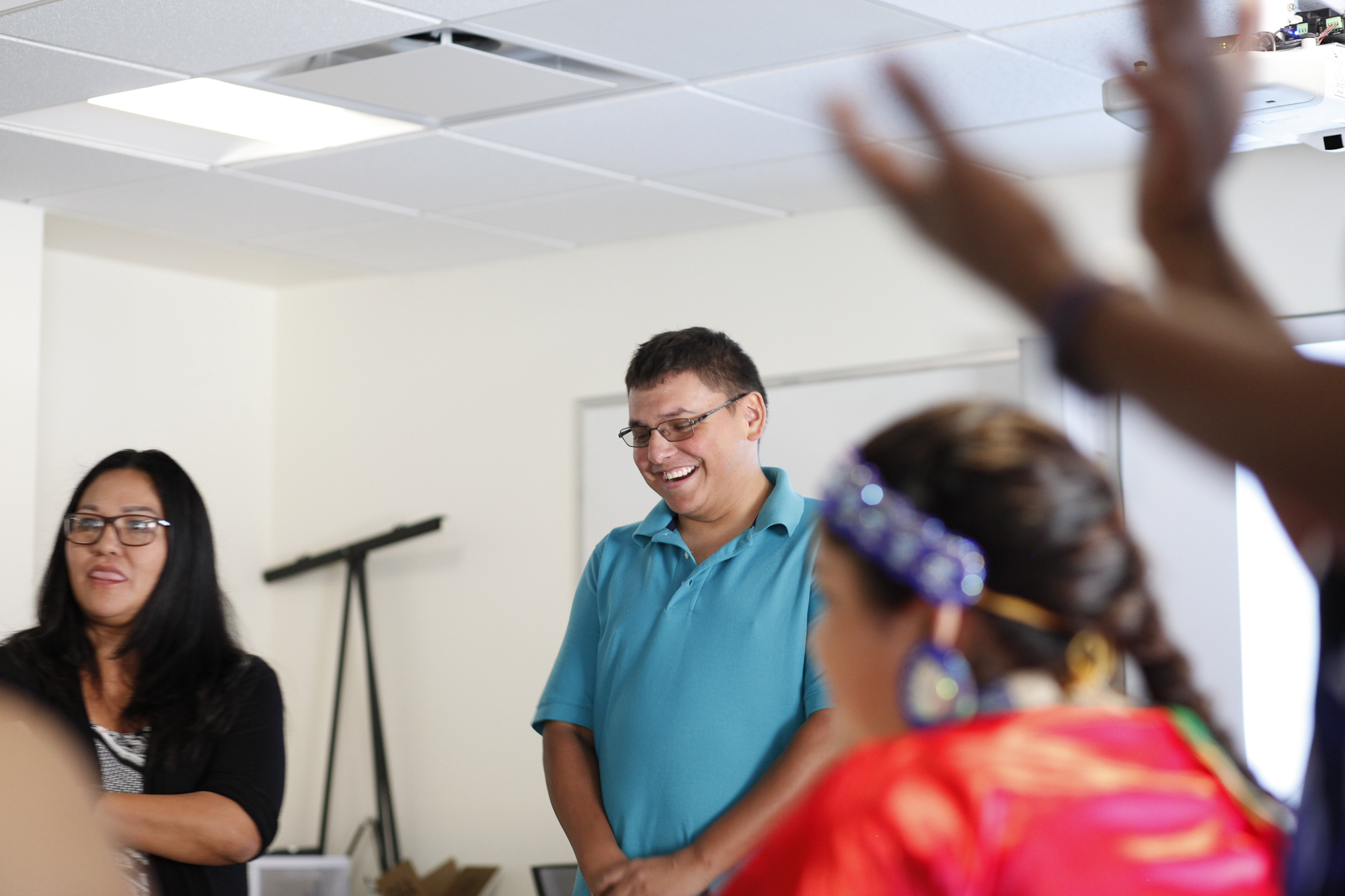 I earned an associate degree in social and behavioral science in May and am happy to be much closer to being able to work in a field that I find interesting. Diné College just started their bachelor's program in the spring semester of this year, and I will continue my education there in the fall to earn a bachelor's degree in psychology.
Manuel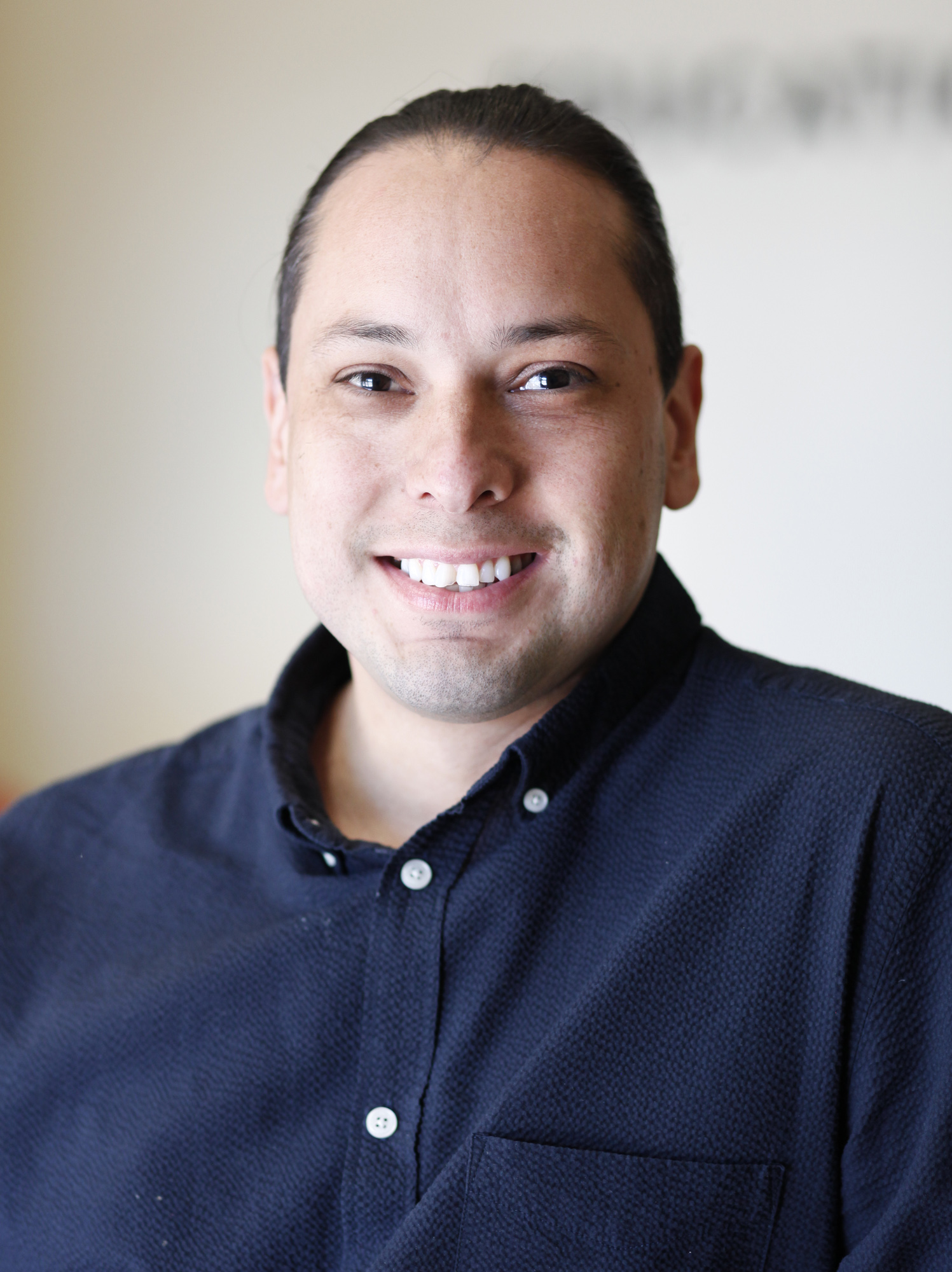 Aho! My name is Manuel Ramirez. I am an enrolled member of the Otoe-Missouria tribe. I am currently a senior at the Institute of American Indian Arts in Santa Fe, New Mexico, working toward earning a bachelor of fine arts degree with an emphasis in printmaking.
My educational goal is to develop styles and inform audiences about the direction in which creative ideas move. I believe we have the ability to create our own realities and how we see these realities informs my process as an artist striving toward college completion.
I accepted the internship with the American Indian College Fund to learn more about professional business practices including conducting research, implementing programming, and achieving academic success.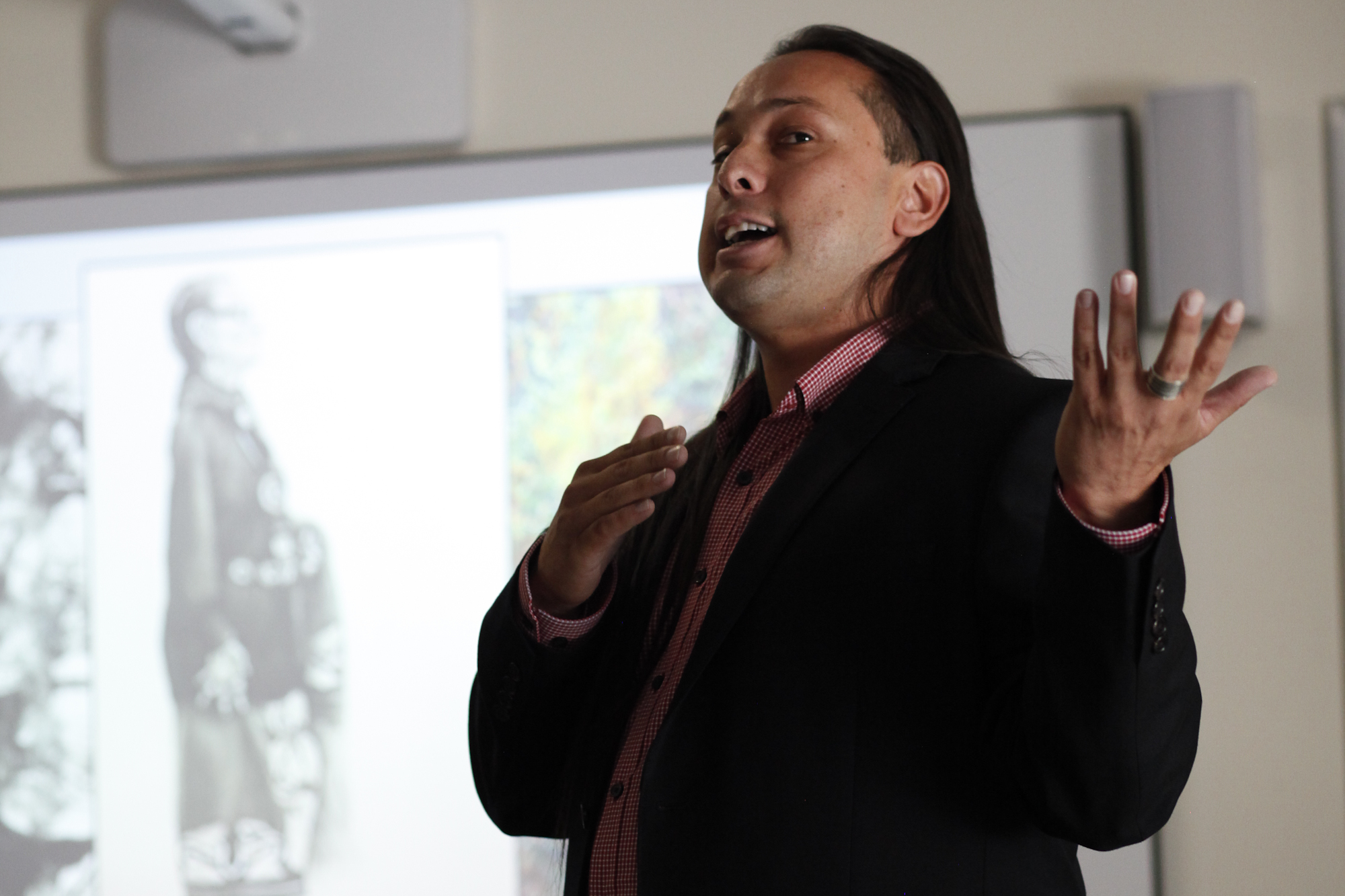 I am enjoying learning how students can overcome unexpected obstacles. With this internship I can provide our community with the tools needed for college success. I believe upholding the values which are expressed through lifelong learning and experience working with a team member strengthens our common goals and we can change the way we envision our future educations together. As I prepare for graduation I will take the skills and training I have learned in this professional setting to advance my commitment to successfully completing my education.
Tahni
Boozhoo,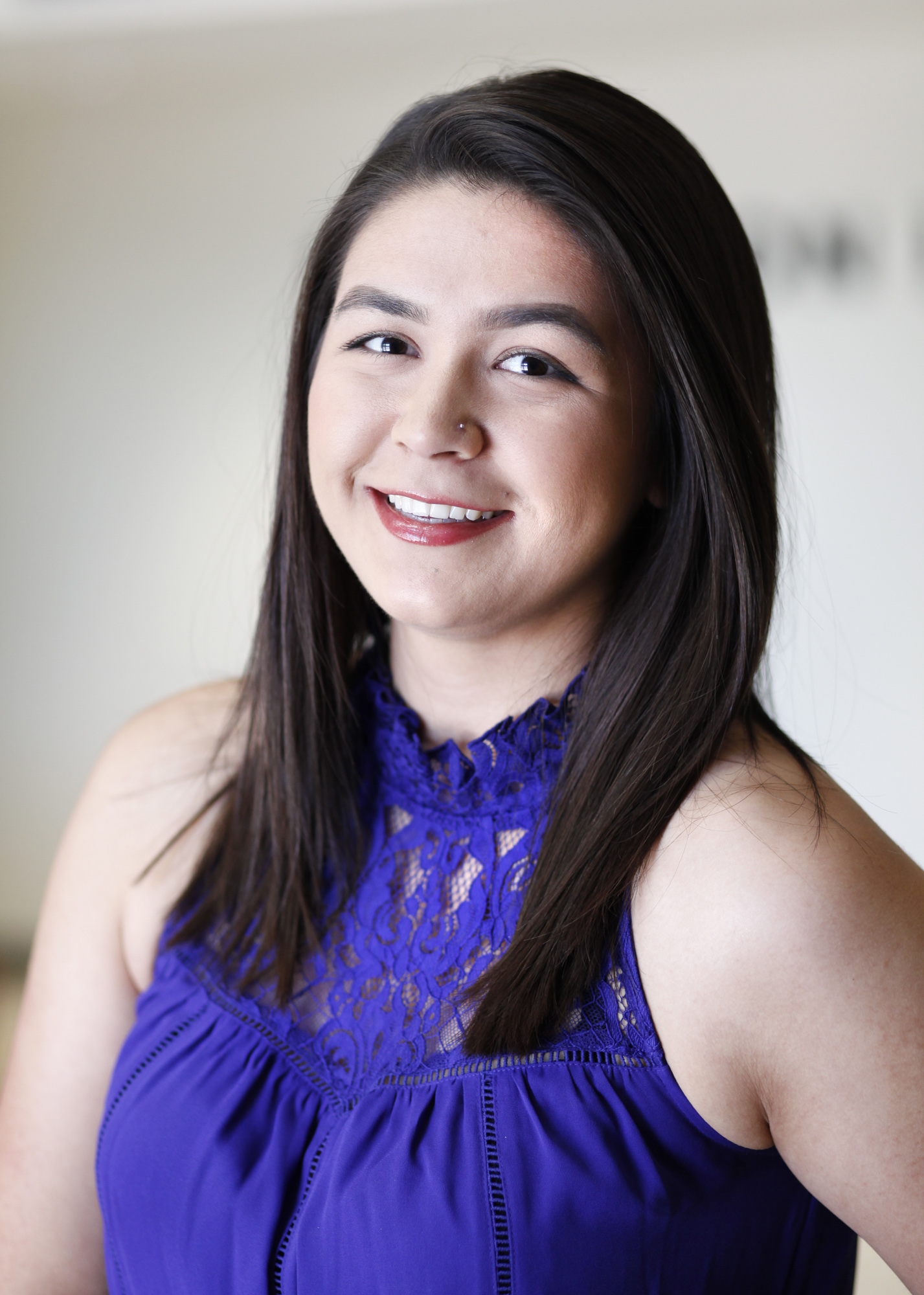 My name is Tahni Parisien. I am a member of the Turtle Mountain Band of Chippewa Indians and I reside on a small reservation located in Belcourt, North Dakota.  I recently completed my freshman year of college at Turtle Mountain Community College (TMCC). Throughout my first year, I maintained a 4.0 GPA and gained recognition on the President's List. I will graduate with an associate of science degree in May of 2018. After graduating, I plan to transfer to the University of Minnesota because they offer an excellent orthodontic program.
I wore braces from 2014-2016, and had to commute two hours for an appointment that lasted less than 20 minutes. I recognize the sufficient demand for orthodontists near and in my community. My goal is to get my orthodontist's license and open my own practice within my community or at the very least, create a partnership with my local IHS.
The American Indian College Fund internship has been an amazing experience so far. I am gaining professional work experience, sharping my research skills, and learning how to add and update data. I worked on a literature review pertaining to education barriers that Native Americans at TCUs encounter. It is an intriguing subject that I enjoyed digging into. I enjoyed the outcome and presenting in front of my fellow interns and employees.
Thanks to this internship, I gained exceptional research skills that I will continue to use throughout my education endeavor and into my career.  I am hopeful that these skills will be with me as a life-long learner.
Miigwech to the College Fund for providing me with this experience!