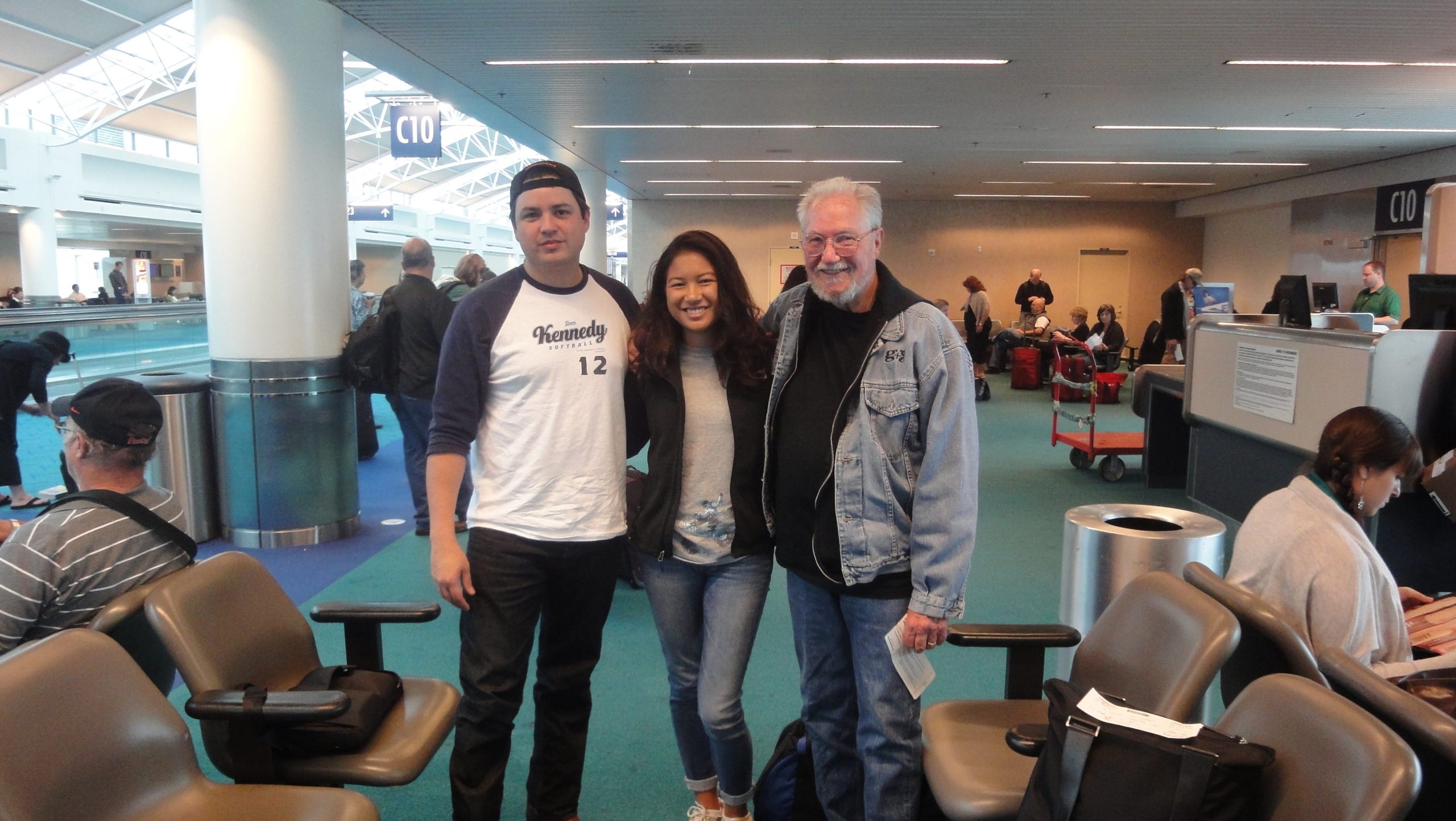 On Sunday, October 2, members of the American Indian College Fund and our long-time advertising agency, Wieden+Kennedy, set out to produce the Fund's new advertising campaign.  This blog will follow our team through Indian Country as we stop at tribal colleges to interview our student scholars whose stories will inspire our message. The first group to take off included W+K co-founder David Kennedy, public relations intern Sara Fletcher, and College Fund advertising manager Jonas Greene (Laguna/San Juan Pueblo).  David is the veteran among the team with 20 years of creative direction on the Fund's public service pieces, and countless trips to Indian Country going back to his childhood.
The first stop on the tour was Tsailie, AZ where we met with students from Dine' College.  After an early morning departure from PDX and a transfer in Denver, we arrived safely in Farmington, NM ready for the long drive.  The road to Dine' from Farmington winds up and over the Chuska mountains and, depending on what road you take, can be pretty steep and treacherous.  Luckily we arrived just in time to see the sun set behind the Ned Hastine Center building that crowns the north entry of the 
Diné
campus.   The campus was built on land donated  by Ned Hastine (Navajo), who wanted his people to have an education.
In the morning, our team had the honor of meeting newly appointed Diné college president Maggie George, as well as student body president Leonard Charley.  Everyone at the college went out of their way to make us feel at home.  We had a great time meeting students on Monday and they were generous with their time and attention.  Our television producer, Jeff Selis, joined us and had many of the Diné students read some lines on camera.   Now we're off to the Badlands and Oglala Lakota College in South Dakota.  There we will join the other team for casting in Rapid City and Kyle.  American Indian College Fund President, Rick Williams (Oglala Lakota) will also join the team.  Rick has warned us of rattlesnakes and it's not a joke.