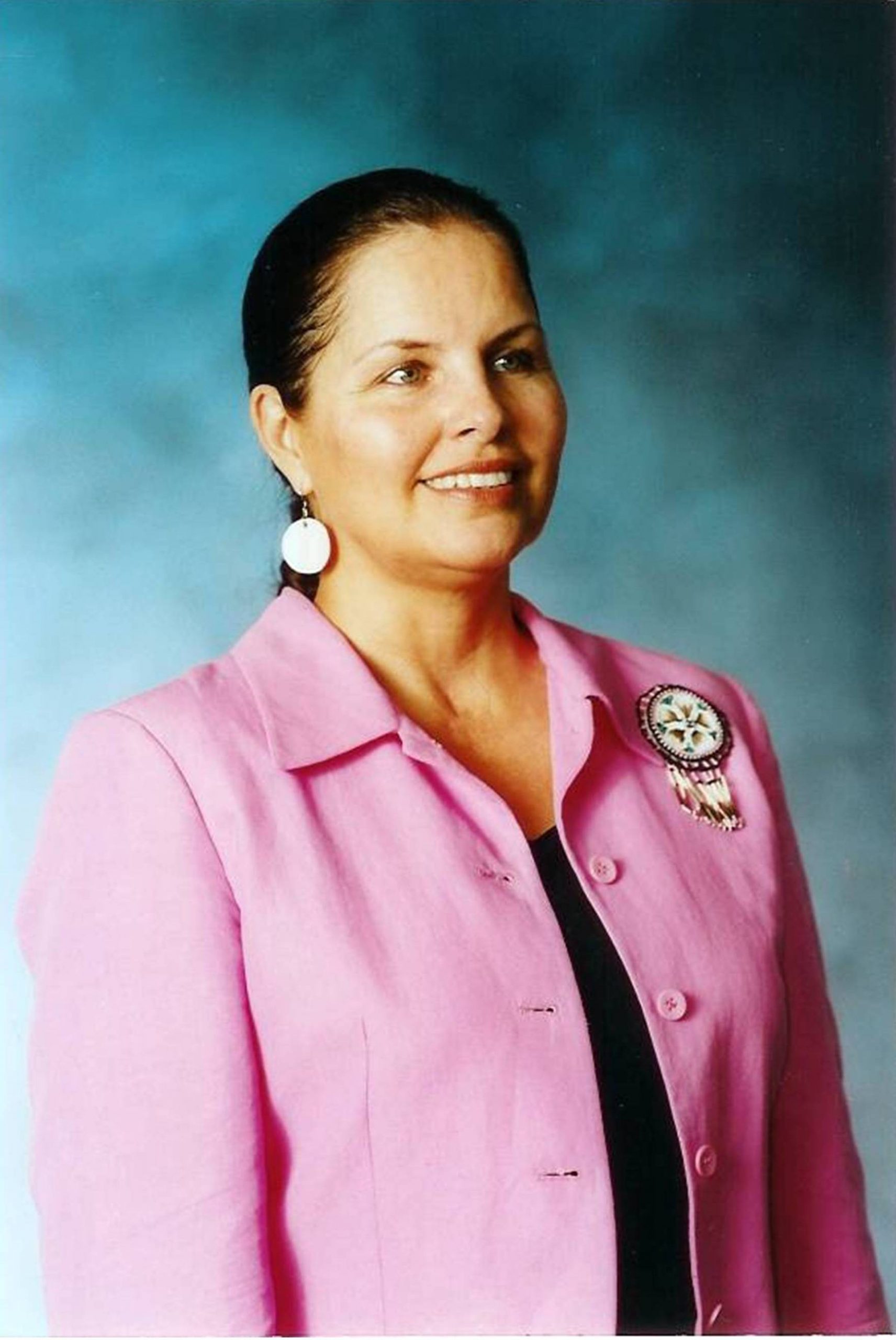 February 7, 2017, Denver, Colo.— Dr. Cynthia Lindquist, Ta'Sunka Wicahipi Win (Star Horse Woman), President of Cankdeska Cikana Community College on the Spirit Lake Reservation in North Dakota, is a contributing author to a book titled Overcoming Educational Racism in the Community College: Creating Pathways to Success for Minority and Impoverished Student Populations, edited by Angela Long and published by Stylus Publishing LLC, 2016. The book, written by contributing educators, answers the questions of why students of color end their community college experience twice as often as middle-to-upper-income white students and whether non-white students are disadvantaged by educational racism. The text is organized by and examines student demographics reflective of the U.S. Census Bureau descriptors: American/Black; Native American/American Indian; Hispanic/Latino American; Asian American and Pacific Islander; and Caucasian American students in poverty.
Dr. Lindquist provides context about how tribal colleges and universities give American Indians an opportunity to succeed, examining factors impacting Native student success including historical context, treaties, demographics of Native students, economic and health challenges, college readiness, TCU and reservation technology and infrastructure issues, and retention.
Dr. Lindquist has served as President of CCCC since 2003. She is a Bush Foundation Leadership Fellow and earned a Ph.D. in educational leadership in 2006 from the University of North Dakota. She also holds a Master's Degree in Public Administration with an emphasis on tribal health systems from the University of South Dakota and a Bachelor's Degree in Indian Studies/English from the University of North Dakota.
Dr. Lindquist currently serves as Chair for the Board of Directors of the American Indian Higher Education Consortium, the advocacy organization for the 37 tribal colleges and universities.  She is a member of the American Council on Education Women's Network Executive Council that focuses on advancing women in higher education administrative careers. Dr. Lindquist recently served on the Board of Trustees for the Higher Learning Commission and the American Indian College Fund. She also served on the Council of Public Representatives, an advisory body to the Director, National Institutes of Health, and is a founding member of the National Indian Women's Health Resource Center.
Dr. Lindquist has held significant positions at the national, state, and tribal levels of government and has a rich background with diverse professional experience.
About Cankdeska Cikana (Little Hoop) Community College (CCCC)
CCCC is one of 37 tribal colleges and universities in the United States having a core mission of teaching and perpetuating a respective indigenous culture and language.  CCCC serves the Spirit Lake Dakota community, located primarily in Benson County, North Dakota.  Most recently, CCCC averages 200 students per semester, an operating budget of approximately $12 million, and about 150 employees.