TCU Arts and Environment
Infrastructure Planning Project
2018-2021
About The Program
The TCU Arts and Environment Infrastructure Planning program provided strategic long-range planning support with Full Circle Indigenous Planning, Inc. and Cuningham Group with three of the four TCUs focused on traditional Native arts and culture and environmental infrastructure improvements at their respective institutions. All plans were developed in alignment with the TCU strategic plan. This project was funded by the Margaret A. Cargill Philanthropies and was completed on May 31, 2021.
Lac Courte Oreilles Ojibwe College (LCOOC)
Lac Courte Oreilles Ojibwe College developed a Master Facility Plan for their campus. The funding supported LCOOC in developing short-term and long-term goals of the plan, assisted in evaluating the course offerings for the College, which at the time was a two-year degree model (associate degrees). After the assessment and strategic meetings with stakeholders, the College was able to expand those course offerings, which then enabled the College to offer a four-year degree, a bachelor's degree granting institution. The planning process helped the College identify the space needs for the expanded college campus as well as identity the partnerships with the local community.
Oglala Lakota College (OLC)
Oglala Lakota College Archives has long been the primary repository of a variety of Oglala, Oceti Sakowin, and Northern Plains tribal knowledge. OLC conducted a the Woksape Tipi Facility Condition Assessment and Archives and Tribal Repository Pre-Design Study. The planning process focused on increasing the presence and use of the Woksape Tipi facility in the short-, mid-, and long-term time period of the next 10 years.
Sisseton Wahpeton College (SWC)
Sisseton Wahpeton College planning efforts focused on a Climate Action and Campus Plan. The planning process included a review of the existing campus space and provided recommendations to increase energy efficiency, lower operational costs, and reduce the college's environmental footprint; expand the use of alternative energy options; expand college programs by providing increased space for learning; plan for a student union addition and gathering plaza; and assess the need for faculty housing.
United Tribes Technical College (UTTC)
United Tribes Technical College engaged in an update to the Campus Master Plan focusing on: creating a welcoming front door infused with culture; creating a connected campus with increased academic, social, and recreational activities throughout; increasing physical safety by separating pedestrian and vehicular traffic and by organizing vehicular traffic to the perimeter of campus; celebrating Native culture and Indigenous landscaping throughout campus; incorporating resiliency strategies to honor the land; honoring history of the campus and resiliency of Native peoples; and providing implementation strategies for a phased approach to completion.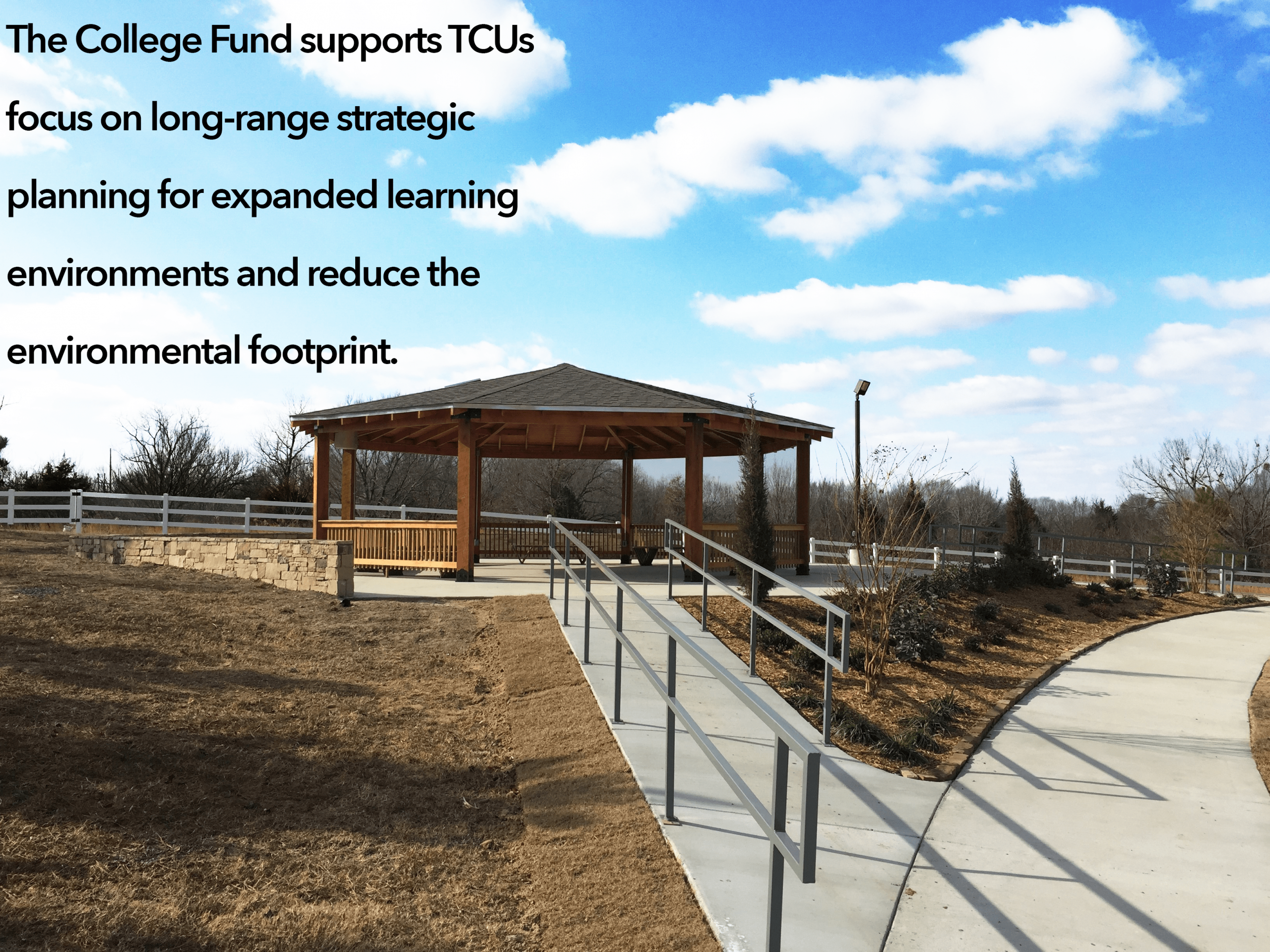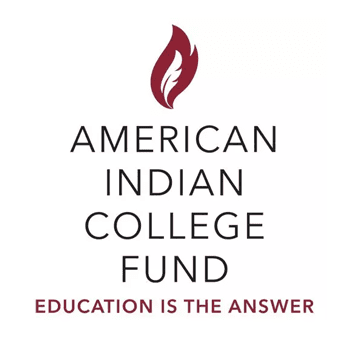 Infrastructure Blogs
Articles and success from the College Fund programs team.
Prior to joining the College Fund Ms. White Hat worked for Sanford Research in Sioux Falls, South Dakota as a project evaluator, where she oversaw and conducted research using a capacity-building approach to benefit regional tribal nations.
read more
Grantees
Thank you to our Grantees for supporting this program.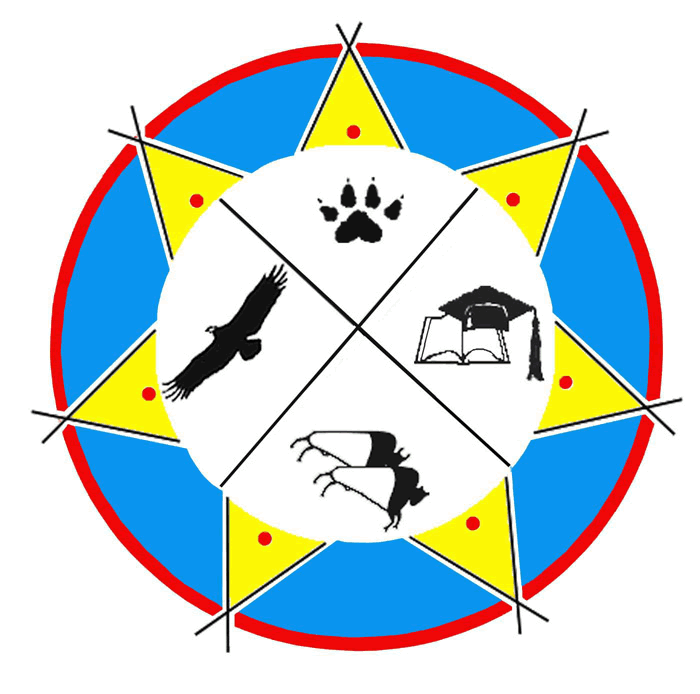 Sisseton Wahpeton College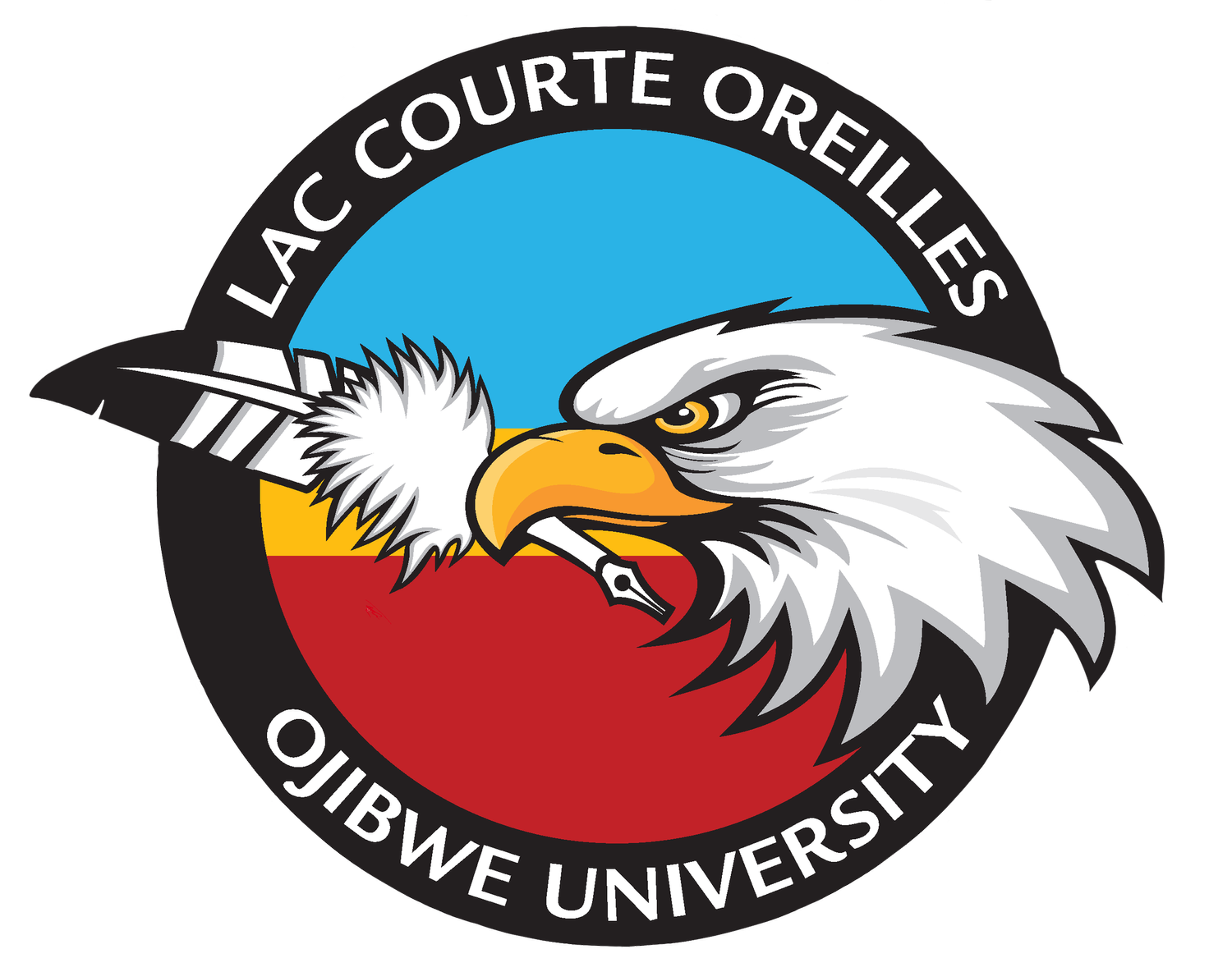 Lac Courte Oreilles Ojibwe University
United Tribes Technical College
Other Programs
Select a program to learn more.